Our Chief Product Officer, Vinnie D'Alessandro, recently shared his thoughts on how the RBA is helping Australia lead in the payments space. The article was shared by Dynamic Business.
Over the past decade, the global payments landscape has been through a complete digital transformation, from the emergence of digital wallets to functions like Apple and Google Pay becoming consumer standards for everyday payments.
But as consumers become to expect the latest and greatest technology at their fingertips, it is the next decade that we must look to as we prepare ourselves for new technologies, many of which may not even exist yet.
As we look to the future, the Reserve Bank of Australia (RBA) will continue to play a crucial role in ensuring that we are ready and able to grab hold of these innovations, as they are responsible for ensuring the stability, efficiency and competitiveness of the payments system overall.
The RBA, alongside a range of government bodies, successfully enabled modern payments solutions to flourish, supported by the work of the financial services industry in bringing products to market that accelerate this transition.
A key example of this is card payments, which continue to increase according to the 2023 Australian Payments Network's annual review, which noted card payments were up 14 per cent from 2022, nationwide. Australians have come to expect both a physical and digital card that is linked to their accounts, whether that be a traditional credit or debit card, or modern applications like an employee card that is used for work expenses. This has led to a large number of product providers across the industry, from the big banks to fintechs, creating new ways to pay using cards, whether physically or digitally.
The RBA and the Federal Government more broadly have created policy settings that have allowed this natural transition to take place, whilst balancing the needs of protecting consumers. We look forward to the RBA's focus on payments continuing as the industry progresses rapidly and demand for clever payments options continue to grow.
In the 2023 McKinsey Global Payments, the company has expressed their view that future revenue growth in the payments space will be stimulated most notably by instant-payments and the rise of digital wallets. The RBA has already provided strong policy frameworks, but product providers are playing catch-up. This is particularly evident in areas such as the use of digital wallets for transport payments and the gap in product offerings amongst smaller banks and fintechs. For digital wallet adoption to grow in Australia, product providers need to provide access to a broader range of people, including those who bank with smaller banks and use fintech services.,.
The New Zealand market is a strong example of where this gap in payments capabilities between larger financial institutions and smaller banks and fintechs is quite prominent. Until recently, it was near impossible for those using smaller providers to access card programs alongside their accounts. This was a gap in the market that companies like Change Financial identified over the last 18 months and by using their technology, they are able to help meet this demand and enable the smaller providers to offer card programs by outsourcing the back end capability. According to 2022 Payments NZ Consumer Research in New Zealand a staggering 84 percent of large purchases are paid using cards and 77 per cent of everyday purchases.
Future areas of expected growth
At Change Financial, we are seeing high demand from clients looking to offer contactless payments and mobile wallets for debit and prepaid cards. While the major banks and financial institutions have longstanding product offerings in these areas, smaller banks and fintechs are continuing to play catch-up, with many still unable to offer digital solutions to customers due to the prohibitive costs associated with the offering. But, with the help of providers like us, these businesses can now outsource that capability. As these features continue to rollout across the industry over time, card programs will continue to cement their place as the dominant means of payment for Australians, a trend we expect to continue in years to come.
The pandemic also accelerated the growth of online payments, with RBA data showing that in 2022, 18 per cent of payments were made online, up from 12 per cent in 2019. While increasing, this proportion is still relatively small when compared to card and other in-person payments and we expect this figure to continue increasing substantially over the coming years. This seamless transition to online payments during the pandemic also showcases the ability of Australia's policy and regulatory settings to broadly cater for future opportunities and threats as they arise.
Another projected area of growth is the use of cryptocurrency (crypto) for everyday payments. While it is a nascent industry, adoption is increasing as further use cases are developed including crypto payment gateways and crypto-backed cards.
The RBA has undertaken preliminary research and discussions around creating a central bank digital currency (CBDC) and these should continue, as key global economies like the US seek to do the same. This will not only set our nation up for future opportunities, but ensure we are creating a payments ecosystem that encourages healthy competition.
Overall, the RBA must continue to be future focused to prepare for these advances and product providers of all sizes must do the same, to enable a national payments network that accommodates everyone. For this to occur, we must continue to be preparing for these advancements from a product and policy perspective, so that Australia can remain a global leader in the payments space.
Change Financial, along with Mastercard and Fintech Actuator launched their Australian first Prepaid Incubator Program at Fintech Australia's Intersekt Festival in Melbourne.
A panel session, Creating Change and Mastering the Art of Issuing with Fintech Actuator was hosted by Simone Thompson from Thoughtworks. The panel saw Ashima Chaudhar, Mastercard VP Head of Development, Vinnie D'Alessandro Change Financial Chief Product Officer and Tim Boucaut from Fintech Actuator explain the value of the program.
You can view the panel session here.
To find out more about or apply to be part of the Incubator Program, head to https://www.fintechactuator.com/

Fintech Australia – Member Announcement
Change's principal issuer capability through Mastercard will allow the company to directly issue cards to clients in Australia
Ability to tap into direct issuance allows smaller operators to bring their card programs to market faster by removing red tape
Change also launches their Banking Identification Number (BIN) sponsorship in Australia
Australian-based global fintech and payments as a service (PaaS) provider, Change Financial (Change), today announced the launch of direct issuing services for prepaid and debit card programs in Australia. This offering will enable local bank and fintech clients to offer a card program to consumers through the technology of both Mastercard and Change Financial.
Chief Executive Officer of Change Financial, Tony Sheehan, said card programs with this depth of features have previously only been available to larger banks and fintechs due to the costs, operational processes and scale required.
"We are committed to making this technology accessible to Australia's growing number of fintechs and smaller banks, and this partnership is levelling the playing field for local companies, by allowing them to access program features previously unattainable," Mr Sheehan said.
The partnership draws on the respective strengths of both companies, utilising Mastercard's global payment network and technology, to enable Change's customers to create and launch prepaid and debit card programs across the nation.
"This is facilitating Change's ongoing expansion by unlocking new lines of business and allowing the company to create Mastercard programs and offer them to market on behalf of clients."
"In Australia, we continue to see fintechs, credit unions and mutual banks struggle to provide modern technology solutions such as Apple Pay and Google Pay and this partnership will also help bridge the gap and again level the competitive playing field."
"By outsourcing issuance, banks and fintechs can focus on their core business and leverage the loyalty they're known for, generating more customer satisfaction while creating new revenue and data streams."
Change has also launched its Banking Identification Number (BIN) sponsorship offering in Australia and New Zealand, enabling global companies without local issuing capabilities to access Change's principal issuing status with Mastercard.
"By launching our BIN sponsorship offering, we are now able to act as an issuer for global  companies looking to operate in the region, which is a key advantage for these companies as they  can avoid the expense and administrative process of becoming an issuer in every region." 
https://www.fintechaustralia.org.au/newsroom/change-financial-granted-principal-issuer-licence-by-mastercard-widening-card-program-access-for-local-banks-and-fintechs
Change Financial (CCA) has announced it has been granted a Mastercard Principal Issuer licence for Prepaid and Debit cards in New Zealand.
Being a Mastercard Principal Issuer allows Change to deliver card programs to banks, credit unions, fintechs and other businesses, looking to offer digital and physical card payments to their customers.
In March 2022, Change announced an exclusive agreement to partner with Mastercard to issue prepaid and debit card products in Australia and New Zealand.
Change CEO, Alastair Wilkie commented, "We are excited to be a Mastercard Principal Issuer in New Zealand for Prepaid and Debit cards. To be granted our licence less than 6 months after our Mastercard partnership announcement is a wonderful result for both parties."
Wilkie continued, "Our business has a long New Zealand heritage and it's a proud moment for our business, especially our Auckland based team members. Our new capability will allow us to lower the barrier of entry for New Zealand banks, credit unions, fintechs and business to deliver innovative card solutions to their customers."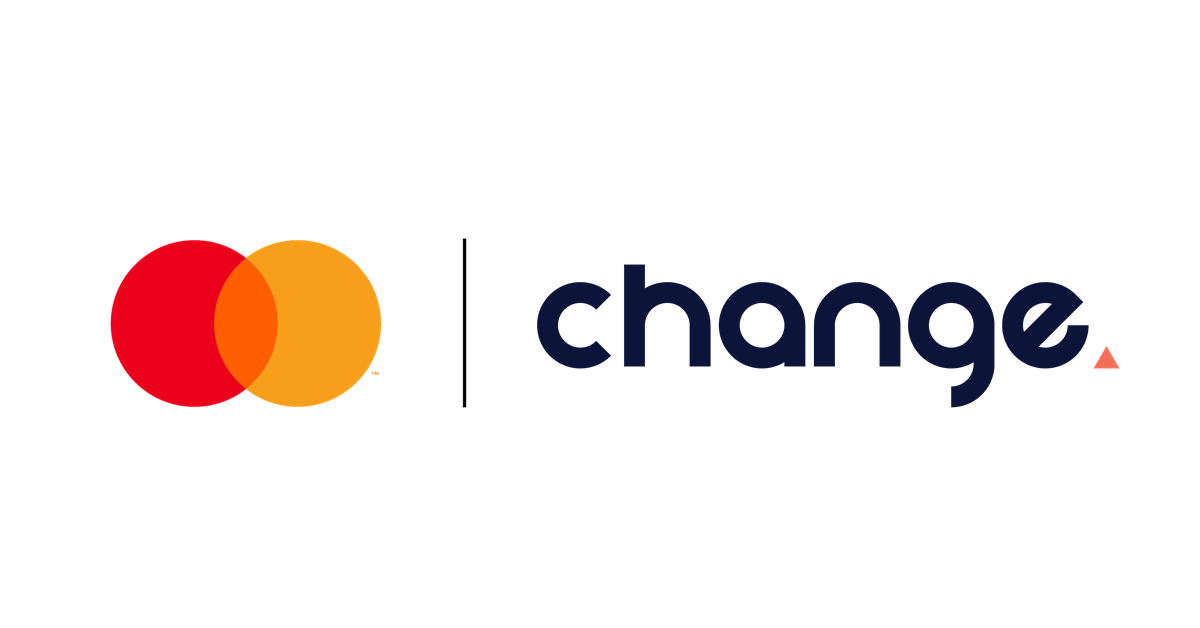 Change also recently announced they would be issuing Mastercard debit cards for First Credit Union, Nelson Building Society, Police and Families Credit Union and Westforce Credit Union.
• Change Financial is the first non-bank business to offer New Zealand (NZ) fintechs, non-bank lenders and mutuals exclusive access to a payment Application Programming Interface (API) sandbox, previously only available through major banks.
• This free access to payment API sandbox technology ultimately enables fintech users to deliver card offerings faster to market by removing the bureaucracy and complex processes of major banks.
• Change is a card issuer in New Zealand, Australia and the United States and provides transaction processing and card management solutions in Latin America and South East Asia.
Australian based global fintech and Payments as a Service (PaaS) provider, Change Financial (Change), is the first non-bank payments specialist to launch a new payment API sandbox in New Zealand (NZ), providing fintechs, non-bank lenders and mutuals with exclusive access to this technology.
This new payment API sandbox will allow fintechs to test their digital card product and service through Changes' Vertexon technology to improve effectiveness and efficiency whilst finessing any issues.
Demand for digital and physical card payments capabilities in New Zealand is set to rise as the e-commerce market is projected to grow by 38 percent between now and 2025, reaching US$8.8 billion, according to the March 2022 Global Payments Report.
Change CEO and Managing Director, Alastair Wilkie, explained whilst Changes' payment API sandbox is available globally, it is particularly important for the New Zealand payments market as it is the first of its kind, allowing New Zealand fintechs access to this technology without the costs and processes attached to major banks.
Finzsoft Chief Executive, Helen Hatchard said, "Change's new payment API sandbox will help accelerate the development of our digital services and aid growth for our New Zealand clients through innovation, supported by thorough and sophisticated development and testing.
This announcement is great news for businesses across New Zealand that are looking for physical and digital card solutions as it will provide non-bank lenders and mutuals with access to technology previously only available through the major banks," Ms Hatchard remarked.
The 2021 Environmental Scan Report from Payments NZ notes that the need for faster, more innovative payments continues to increase, making it possible for people and businesses to better integrate their digital and physical worlds.
"Change acknowledges that the New Zealand payments space is lagging the rest of the world, and innovations like these provide fintechs with greater access to fast, reliable and well-integrated solutions that can ultimately benefit consumers," Mr Wilkie concluded.
The API sandbox can be accessed from our Developer Resources page.
Change is powering card capabilities in the underserviced New Zealand market, providing mutuals greater access to digital and card payment solutions.
More than 35,000 debit cards across four programs will be issued on the Mastercard network and processed through Change's Vertexon platform.
The announcement comes as New Zealand's e-commerce market is projected to grow by 38% before 2025.
Australian based global fintech and Payments as a Service (PaaS) provider, Change Financial (Change), announced it has partnered with fellow fintech solutions provider Finzsoft to sign agreements with four New Zealand mutuals to offer direct issuing, processing, and card management solutions via its Vertexon platform. This partnership makes card payment solutions more accessible to the underserviced New Zealand payments space.
The instant issuance of digital cards and integrated cardholder API software are not widely accessible in the New Zealand market and First Credit Union, Nelson Building Society, Westforce Credit Union and Police Credit Union will leverage these technologies using Change's Vertexon platform to improve efficiency and the overall user experience.
This follows Change's recent partnership announcement with Mastercard, enabling them to deliver direct issuing capabilities for their Australian and New Zealand clients. More than 35,000 debit cards will be issued on the Mastercard network and processed through Change's Vertexon platform.
Demand for digital and physical card payments capabilities in New Zealand is set to rise as their e-commerce market is projected to grow 38 percent between now and 2025, reaching $8.8 billion (USD), according to the March 2022 Global Payments Report. In addition to this, the report reveals buy now, pay later (BNPL) is the fastest growing online payment method and set to account for 17 percent of e-commerce transaction value by 2025.
Change CEO and Managing Director, Alastair Wilkie said, businesses and consumers across New Zealand currently have limited access to contemporary card technologies and this partnership will expand available opportunities to advance the market overall.
"Change is among the first to offer digital wallets and modern payment solutions in New Zealand. Our landmark partnership with Finzsoft will address a clear shortcoming in the market by expanding the availability of card solutions outside of the major bank providers," Mr Wilkie said.
Credit unions and traditional finance lenders are turning to alternative card providers, outside of the major banks for fast, reliable, and well-integrated exchanges. "By expanding this section of the market, businesses and consumers will have greater access to modern products and services," Mr Wilkie remarked.
The instant issuance of digital cards will be available for consumers at launch and Change is already investigating opportunities to add Apple Pay, Google Pay and buy now pay later (BNPL) capabilities.
"BNPL is projected to be the fastest growing e-commerce payment platform before 2025 and by increasing consumer access to digital cards and payment solutions, we are creating equity in the market while rivalling the services offered by major banks and traditional card lenders," Mr Wilkie concluded.
Change will partner with Finzsoft, who will deliver core banking and mobile banking apps to the four mutuals.
Finzsoft Chief Executive, Helen Hatchard noted, "The partnership will allow these credit unions to offer a modern digital payment experience to their members and allow them to strongly compete with major banks and fintechs.
We are excited to be partnering with Change once again to deliver digital transactions for accounts, lending and cards.
Change's payments experience, product roadmap and strong New Zealand presence will create a truly modern and innovative digital experience for members," Ms Hatchard said.
First Credit Union General Manager, Simon Scott said, "By accessing Change's Vertexon PaaS, Mastercard issuing and card holder API systems, we can provide modern card features that rival the major banks and fintechs."
Nelson Building Society CEO, Tony Cadigan said, "Change's digital payment features, and services will enable us to develop new payment products to retain and attract new clients."
Westforce Credit Union General Manager, Victor Martick said, "This partnership will benefit our members by providing modern card features."
Police Credit Union CEO, Craig Pomare said, "Digital payments are now an essential part of the global economy, so we are excited to work with Change and Finzsoft to co-develop innovative card products for our members."
According to the third edition of Prime Time for Real Time 2022, published by ACI Worldwide, (NASDAQ: ACIW), in partnership with GlobalData, a leading data and analytics company, and the Centre for Economics and Business Research, Australia and New Zealand are looking to a new era of real-time payments with a renewed sense of urgency and need to modernise to stay competitive.  
Mastercard and Visa are moving from 6-digit BINs to 8-digit BINs for prepaid, debit and credit cards in the coming months. Both Visa and Mastercard have confirmed that from April 2022, they will no longer be issuing 6-digit BINs. 
With the timing running out, have you tested your cards and payments system are compatible?
What happens if it goes wrong?
Incorrect routing and authorisation failures
Unexpected BIN fees / monthly management fees
Settlement and clearing failures
Host card management system, affiliate bank processing, reporting failures
Incorrectly split portfolios across consumer and commercial
The impact of 8-digit BINs
The change to BIN will impact acquirers, issuers and processors. Affected systems may include
ATMs
POS devices and terminal
Switches
Authorisation and settlement systems
Data analytics and reporting systems
Payment companies and services providers should be testing their systems to ensure they can acquire, issue and process transactions from cards with 8-digit BINs.
PaySim make testing your payment systems simple
Our payment testing and simulation solution, PaySim helps banks and fintechs ensure their systems are compliant and robust. We have a long history helping companies get ready for changes like the transition to 8-digit BINs.
For our own payments platform, Vertexon, we leverage PaySim internally to ensure we can support any mandated changes from the schemes.

Using PaySim to test 8 digit BINs and more
Payment testing is usually a time consuming and manual process. PaySim makes it simple for you to simulate the full transaction lifecycle and automate your testing processes.
PaySim product is easy to install and a cost-effective tool for accelerating your testing regime.
8 Digit BIN support could be a major internal change for any institution.
PaySim allows you to:
generate transactions from different sources with different card prefixes.
Transaction generation
Transactions with different card prefixes from ATM, POS or Interchange
Route Testing
Any updated routing rules are correctly followed
End to End verification of card prefixes.
Messages for different card prefixes get processed by the correct processes.
Use PaySim to generate the transactions and authorise replies if required. Then do internal checks that all transactions have been processed as expected with the new 8 Digit BIN rules
If you want to find out more about PaySim or if you're an existing customer looking for more information about 8-digit BINs, contact us we're here to help.