Company
Leadership
Our management team has extensive payments and financial services experience in multiple international markets.
Executive team
Tony Sheehan
CEO
Tony is a highly experienced, strategic and influential finance executive with more than 18 years of international experience in investment banking, private equity, corporate finance, operations and sales and marketing roles, across Australia, New Zealand and the United Kingdom.
Arnold Lee
CTO
Arnie is a highly experienced executive focused on people and technology. He has spent over 20 years leading technology teams across a range of sectors such as IT, logistics and financial services; including an 11-year tenure in London working in banking and energy commodity trading.
Vinnie D'Alessandro
CPO
Vinnie has over 20 years of technology experience spanning operational, architectural, strategic and managerial roles across multiple industries including, financial services, aged care, energy, gaming, retail, tourism, construction and not-for-profit.
Board
Eddie Grobler
Chairman
Eddie has more than 34 years' experience in the Payments industry. He spent 14 years working for one of the largest banks in South Africa where he was responsible for Electronic Banking and Merchant Services.

Eddie then joined Mastercard in 1999 as Senior Vice President for Mastercard Africa. In 2008 he was appointed as Executive Vice President for Mastercard Australasia and in 2017 he took up the role of Executive Vice
President: Real Time Payments, based in the United Kingdom
Alastair Wilkie
Non- Executive Director
Alastair is an experienced financial services executive specialising in banking and payments coupled with a background in information technology and business development. Alastair has over 25 years of experience in senior leadership roles across Australia, Europe and North America.

Ian Leijer
Non-Executive Director
Ian is a Chartered Accountant with over 25 years' experience in financial analysis, corporate transactions, business strategy and business management.

Ian currently works with a number of entities on business analysis, capital raising (debt & equity) and general management. Ian also holds a Bachelor of Economics from the University of Sydney, Australia.
Tom Russell
Non-Executive Director
Tom has more than 10 years' experience as an investor and corporate advisor working across a range of industries with a focus on growth companies in the technology, finance, industrial, energy and resource sectors.
Tom has previously held both operational and corporate advisory roles in the United States and Australia and has been instrumental in raising capital, advising on corporate structure and business strategy, executing M&A and takeover transactions, managing operations and development, as well as launching technology platforms.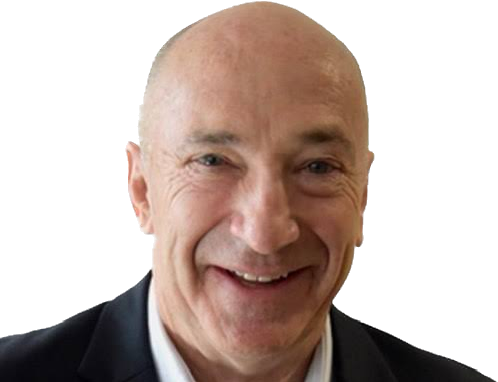 Geoff Sam, OAM
Non-Executive Director
Geoff is a highly experienced company director and currently serves multiple listed and private company boards.
Geoff holds a Bachelor of Commerce (Accounting and Finance) and a Master of Health Administration from the University of New South Wales, a Master of Arts (Economics and Social Studies) from the University of Manchester UK and is a Fellow of the Australian Institute of Company Directors.
Our processes
Corporate governance
The Board of Change Financial Limited is responsible for implementing and maintaining a culture of strong corporate governance. The Board also establishes and monitors key performance goals, and is committed to maximizing performance, generating Shareholder value and financial returns, and sustaining our long-term growth and success.
With these goals and objectives in mind the Company's Corporate Governance policies and procedures have been developed with reference to the Australian Securities Exchange Corporate Governance Council's recommendations.
Whistleblower Policy
Change Financial Limited is committed to the highest standards of conduct and
ethical behaviour in all of our business activities and to promoting and supporting a culture of
honest and ethical behaviour, corporate compliance and good corporate governance across
the Company. As part of that commitment, the Company has established this Whistleblower
Policy, in compliance with applicable laws and practices.