Simply Zibra is launching AI-powered virtual cards through Change Financial to empower consumers to spend in a smarter way.
Simply Zibra seeks to drive better financial outcomes for consumers by using AI to source loyalty program benefits, low fees, cashback incentives and rewards points on everyday payments – automatically.
Change Financial will provide Mastercard card issuing to provide the payments capability in market
Brisbane, 15 August 2023: Change Financial Limited (Change), a leading ASX-listed (CCA) Australian payments fintech, today announced it will provide Mastercard card issuing to Simply Zibra, an AI-driven digital wallet that helps consumers get the most out of their money. Using AI, the system optimises every payment made via the Change issued Mastercard through analysing the transaction in real time and selecting the card that will provide the most benefits for the consumer. These benefits can include lower foreign exchange fees and interest, frequent flyer miles, cashback opportunities and rewards points, depending on the preferences and goals of the user.

Change Financial Chief Executive Officer, Tony Sheehan, said the partnership aims to offer unprecedented benefits for consumers, by allowing them to automatically receive third party savings that they may not otherwise be aware of. "We are proud to be powering Simply Zibra's innovative technology with our card issuing capabilities. Their commitment to supporting financial optimisation through AI-driven personalisation is a breakthrough for Australian consumers." said Mr Sheehan. "Our card issuing capabilities have helped bring this innovation to market and it will facilitate the use of this technology for online and in-person payments, with consumers able to reap the rewards in a matter of seconds."

The platform links all of a consumer's accounts including debit cards, credit cards and saving accounts, to ensure that the AI process can work efficiently, by drawing on spending habits and information from a broader range of sources. Simply Zibra upholds data security by partnering with licensed entities to safely store financial data. The company does not hold a customer's funds and has 'read-only' access to information.
Simply Zibra Chief Executive Officer, Trina Ray Choudhury, said by connecting a user's existing suite of cards and accounts to automate payments, they can deliver greater financial outcomes for consumers through harnessing the benefits of AI. "We are delighted to join forces with Change Financial. Together we're able to bring a pioneering payments tool to market that redefines how consumers manage and use their finances. This venture brings us one step closer to our goal of enhancing the financial lives of Australians." Mrs Ray Choudhury said.
"Consumers are often missing hundreds of dollars in potential savings and by using AI, our technology works in the background, automatically applying relevant savings or even earning hidden rewards, without the consumer having to spend hours sorting through information.
This product and service will be available to the market towards the end of 2023.
Change Financial (Change) and Fintech Actuator are partnering with Mastercard to launch an incubator program for Australian fintechs to trial prepaid card solutions.
Under the partnership, Change will issue Mastercard prepaid cards and Fintech Actuator will act as the program manager to assist fintechs with onboarding, scope and design.
August, 1st 2023: Brisbane-based global fintech and payments as a service (PaaS) provider, Change Financial, has partnered with Mastercard and Fintech Actuator to make card programs more affordable and accessible to local fintechs and startups.
Under the program, Australian companies will be able to run small scale prepaid card solutions to test their products in market, without the cost and extensive processes involved in launching their own custom card programs.
Chief Executive Officer of Change Financial, Tony Sheehan, said the partnership was one of the first of its kind in Australia and will nurture startups by providing greater access to enabling card programs, previously unattainable.
"Australia continues to be a popular global fintech hub and we see many of these new businesses unable to complement their product offering with a card program because they don't have the capital, expertise or understanding of the process," Mr Sheehan said.
"This partnership with Mastercard and Fintech Actuator will significantly reduce these barriers to entry for startups creating greater opportunities for local fintechs."
The advantage of the program is that it will offer low-cost onboarding and holistic support and guidance services throughout the establishment, testing and rollout stages.
Dan Martin, vice president and head of digital partnerships, Australia at Mastercard, said that as the fintech market in Australia continues to evolve and expand, collaboration between likeminded organisations can drive real impact in helping new entrants scale quickly.
"Speed to market, testing and increased agility are paramount in driving innovation and propelling smaller fintechs forward. Mastercard's aim is to foster an ecosystem that allows fintech startups to thrive, contributing to the overall advancement of the Australian fintech industry. Mastercard supports fintechs with the industry experience, technology and connections that it has built across many decades," said Martin.
Each program will run for between six and nine months and at Mastercard and Change Financials' discretion, fintechs will have the opportunity to roll out a prepaid card program that is serviced through Change Financial and Mastercard.
Fintech Actuator's Tim Boucaut commented "Startups and many smaller companies don't meet the scale and volume requirements to launch a card program, and this partnership changes that. By guiding businesses through the process and providing support to test and validate an idea, we are enabling more local innovations to successfully launch in the ever-growing payments space."
The program will commence in September 2023.
You can find more information at https://www.fintechactuator.com/
Having just returned from my first international vacation since COVID, I'm sharing my views on the changing cashless payments in Japan.
It's my sixth trip to the Land of the Rising Sun since 2004 and it's been interesting to see how the country and society has developed over those years.
I used to feel like the tallest person on the Tokyo Metro, but the younger generation are growing taller
I still marvel at the infrastructure and technology, especially their highspeed Shinkansen railway and innovative car scene
Their ability to intertwine other cultures and yet remain quintessentially Japanese, is amazing to witness
Despite the advanced nature of their society, Japan curiously lags in digital payments.
The Japanese Ministry of Economy, Trade and Industry (METI) released a plan in 2018 called the "Cashless Vision," which outlines measures to increase the use of digital payments in the country. The goal of the plan is to increase cashless transactions to 40% by 2025 in an effort to move Japan towards becoming a cashless society. Yet Australia was already sitting at less 63% cashless transactions back in 2019. It's a strange situation.
So, on my travels through Japan's major metropolises, regional cities and small towns, I made note of my payment experiences. Maybe COVID had accelerated cashless options, like it had in Australia.
Cash is king
I did not find one venue, store, vending machine or hotel where I couldn't pay in cash. At one of the large US coffee chains stores, they refused to take any card payment, cash only!
There was not a day where didn't get cash out of my wallet or fish through my pockets for loose change. Compared to Australia, where many venues are cashless, it's a jarring experience.
Card payments abound – but it's inconsistent
Card payments (my weapon of choice was Mastercard plastic) were widely available, with swipe and insert the preferred method.
Most transactions were auto approved but some required signatures, which I haven't used in Australia for more than a year. I don't remember using my PIN but signed at least 5 receipts. Thankfully I had no rejected card payments over during my travels.
EMV and NFC – sort of, sometimes
The EMV symbol was visible at most point of sales, however it often wasn't working or not offered as an option. I'd usually be ushered to insert the card, or they'd simply say it wasn't available.
I tried to use my Mastercard via Apple Pay and shocked some retail assistants when it worked. I'd show them my card on the phone, just to confirm it was a legitimate card payment. Suffice to say, they aren't big on digital pays. The Japanese love their signage at POS but there were very few that had the Apple Pay, Google Pay or Samsung Pay logos.
Alternative payments – IC a future here.
I started to use my transport card PASMO card for some payments. PASMO is one of the many regional options for IC (integrated circuit) cards, which are RFID based cards that dominate the transport payment space. The acceptance levels were high, especially in vending machines and retail chains.
Whereas Australian public transport is moving towards open loop card payments, Japan's existing transport payment infrastructure could help drive cashless payments in the medium term.
There were a variety of other payment options too, but again no dominate method had the consistency of acceptance quite like cash.
Cash and coins still required
Unfortunately, those wanting a completely cashless experience in Japan, you'll be waiting a while.
You could navigate a path without using cash, but it's just easier to have a couple of 1000s and a fistful of coins to ensure you can always transact.
When it comes to choosing a new card payment platform, there are certain technical features that are essential for ensuring a smooth, convenient, and secure experience. Here are the five essential technical features to look for in a card payment platform: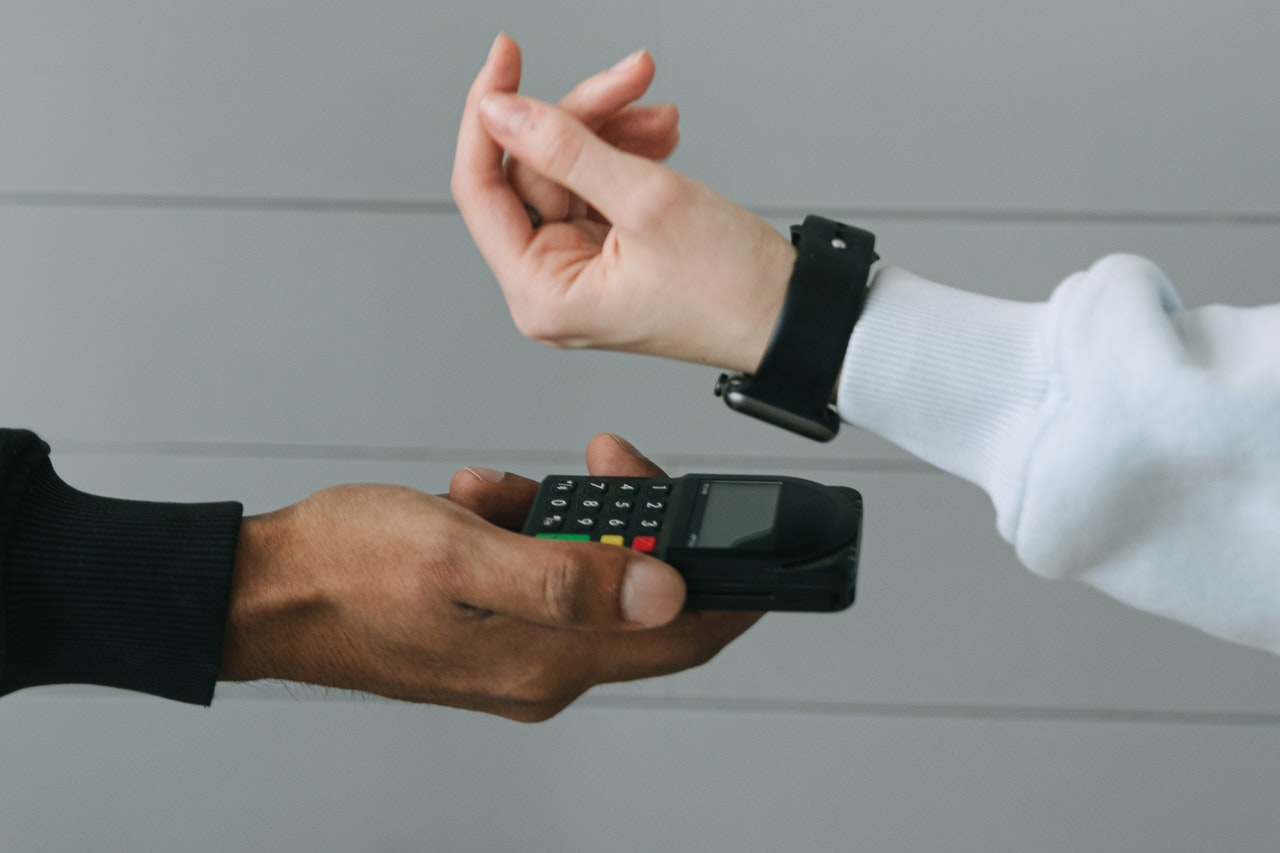 Features
Integration with digital wallets: Digital wallet platforms like Apple Pay, Google Pay, and Samsung Pay are becoming increasingly popular, and it's important to choose a card payment platform that can integrate with these systems. This will allow you to make payments using your digital wallet, which can be more convenient and secure than using a physical card.
APIs for mobile development and integration: If you're a developer or you plan to integrate the payment platform into your own mobile or web-based application, it's important to choose a platform that offers APIs (Application Programming Interfaces) for easy integration. This will allow you to customize the payment experience and build a seamless integration into your application.
Cardholder self-service: To give cardholders more control and convenience, look for a card payment platform that offers self-service features such as the ability to reset a PIN, block a lost or stolen card, or pause a card temporarily. These features can be especially useful in the event of a lost or stolen card, or if you need to take a break from using your card for a while.
Security and fraud protection: Finally, it's essential to choose a card payment platform that offers robust security and fraud protection measures. This can include features like 3D Secure (3DS), which is a security protocol that helps to protect online card transactions, as well as encrypted data transmission, secure servers, and regular security updates.
Virtual cards: Another useful feature to look for is the ability to create virtual cards. Virtual cards are digital versions of physical cards that can be used for online transactions, and they offer a number of benefits. For example, you can create separate virtual cards for different types of purchases or for different family members, which can help to keep your finances organized and separate. Virtual cards also offer an extra layer of security, as they can't be lost or stolen like physical cards can.
Vertexon: delivering modern card payment solutions
Vertexon is a Payment as a Service (PaaS) platform developed by Change Financial. It is designed to provide modern and digital payment experiences for businesses and consumers.
One of the key features of Vertexon is its integration with digital wallets. This allows users to store and manage their payment information in a digital wallet, such as Apple Pay, Google Pay or Samsung, and make payments online or in-store using their mobile device.
Vertexon also includes APIs (Application Programming Interfaces) that allow businesses to integrate the platform into their own systems and processes. This can enable them to create customised payment experiences for their customers.
Cardholder self-service is another feature of Vertexon. This allows cardholders to manage their own card and PIN, and check their transaction history.
Security and fraud protection are also important considerations for any payment platform. Vertexon includes multiple layers of security to protect against fraud and unauthorized transactions, including encryption, secure authentication, and real-time monitoring.
Finally, Vertexon supports the use of virtual cards. Virtual cards can be especially useful for businesses that need to make frequent online payments, as they can be easily generated and managed through the Vertexon platform.
Are you looking for these essential features to modernise your card platform, reach out to our sales team.
To see all the features of Vertexon, check out our roadmap.
Change Financial (CCA) has announced it has been granted a Mastercard Principal Issuer licence for Prepaid and Debit cards in New Zealand.
Being a Mastercard Principal Issuer allows Change to deliver card programs to banks, credit unions, fintechs and other businesses, looking to offer digital and physical card payments to their customers.
In March 2022, Change announced an exclusive agreement to partner with Mastercard to issue prepaid and debit card products in Australia and New Zealand.
Change CEO, Alastair Wilkie commented, "We are excited to be a Mastercard Principal Issuer in New Zealand for Prepaid and Debit cards. To be granted our licence less than 6 months after our Mastercard partnership announcement is a wonderful result for both parties."
Wilkie continued, "Our business has a long New Zealand heritage and it's a proud moment for our business, especially our Auckland based team members. Our new capability will allow us to lower the barrier of entry for New Zealand banks, credit unions, fintechs and business to deliver innovative card solutions to their customers."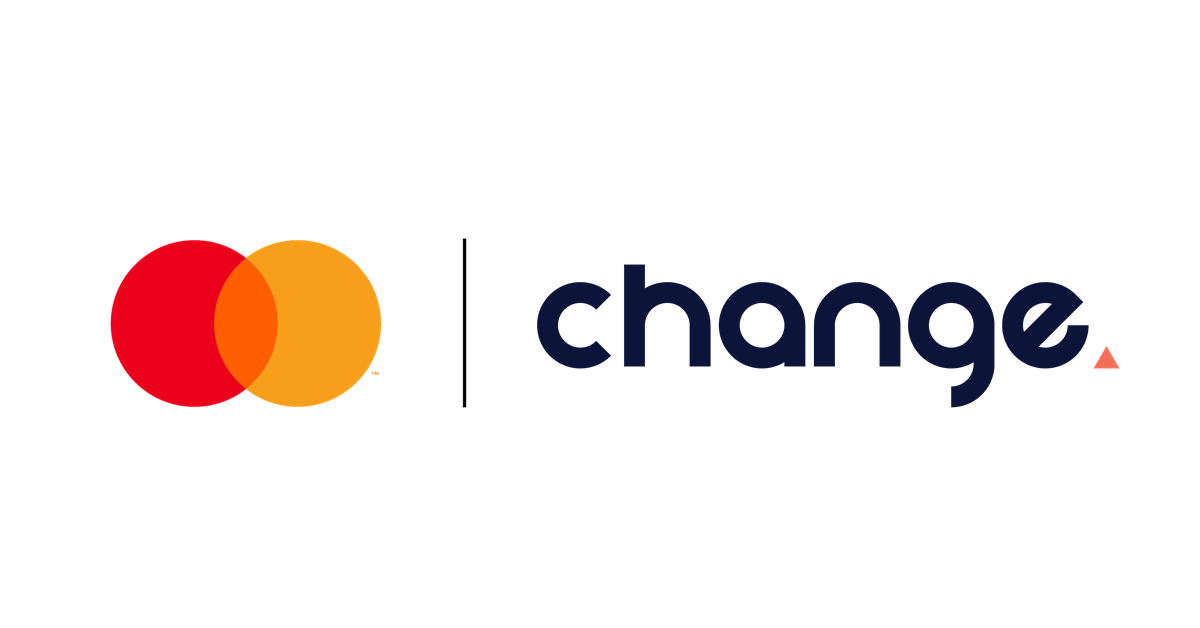 Change also recently announced they would be issuing Mastercard debit cards for First Credit Union, Nelson Building Society, Police and Families Credit Union and Westforce Credit Union.
Change is powering card capabilities in the underserviced New Zealand market, providing mutuals greater access to digital and card payment solutions.
More than 35,000 debit cards across four programs will be issued on the Mastercard network and processed through Change's Vertexon platform.
The announcement comes as New Zealand's e-commerce market is projected to grow by 38% before 2025.
Australian based global fintech and Payments as a Service (PaaS) provider, Change Financial (Change), announced it has partnered with fellow fintech solutions provider Finzsoft to sign agreements with four New Zealand mutuals to offer direct issuing, processing, and card management solutions via its Vertexon platform. This partnership makes card payment solutions more accessible to the underserviced New Zealand payments space.
The instant issuance of digital cards and integrated cardholder API software are not widely accessible in the New Zealand market and First Credit Union, Nelson Building Society, Westforce Credit Union and Police Credit Union will leverage these technologies using Change's Vertexon platform to improve efficiency and the overall user experience.
This follows Change's recent partnership announcement with Mastercard, enabling them to deliver direct issuing capabilities for their Australian and New Zealand clients. More than 35,000 debit cards will be issued on the Mastercard network and processed through Change's Vertexon platform.
Demand for digital and physical card payments capabilities in New Zealand is set to rise as their e-commerce market is projected to grow 38 percent between now and 2025, reaching $8.8 billion (USD), according to the March 2022 Global Payments Report. In addition to this, the report reveals buy now, pay later (BNPL) is the fastest growing online payment method and set to account for 17 percent of e-commerce transaction value by 2025.
Change CEO and Managing Director, Alastair Wilkie said, businesses and consumers across New Zealand currently have limited access to contemporary card technologies and this partnership will expand available opportunities to advance the market overall.
"Change is among the first to offer digital wallets and modern payment solutions in New Zealand. Our landmark partnership with Finzsoft will address a clear shortcoming in the market by expanding the availability of card solutions outside of the major bank providers," Mr Wilkie said.
Credit unions and traditional finance lenders are turning to alternative card providers, outside of the major banks for fast, reliable, and well-integrated exchanges. "By expanding this section of the market, businesses and consumers will have greater access to modern products and services," Mr Wilkie remarked.
The instant issuance of digital cards will be available for consumers at launch and Change is already investigating opportunities to add Apple Pay, Google Pay and buy now pay later (BNPL) capabilities.
"BNPL is projected to be the fastest growing e-commerce payment platform before 2025 and by increasing consumer access to digital cards and payment solutions, we are creating equity in the market while rivalling the services offered by major banks and traditional card lenders," Mr Wilkie concluded.
Change will partner with Finzsoft, who will deliver core banking and mobile banking apps to the four mutuals.
Finzsoft Chief Executive, Helen Hatchard noted, "The partnership will allow these credit unions to offer a modern digital payment experience to their members and allow them to strongly compete with major banks and fintechs.
We are excited to be partnering with Change once again to deliver digital transactions for accounts, lending and cards.
Change's payments experience, product roadmap and strong New Zealand presence will create a truly modern and innovative digital experience for members," Ms Hatchard said.
First Credit Union General Manager, Simon Scott said, "By accessing Change's Vertexon PaaS, Mastercard issuing and card holder API systems, we can provide modern card features that rival the major banks and fintechs."
Nelson Building Society CEO, Tony Cadigan said, "Change's digital payment features, and services will enable us to develop new payment products to retain and attract new clients."
Westforce Credit Union General Manager, Victor Martick said, "This partnership will benefit our members by providing modern card features."
Police Credit Union CEO, Craig Pomare said, "Digital payments are now an essential part of the global economy, so we are excited to work with Change and Finzsoft to co-develop innovative card products for our members."
According to the third edition of Prime Time for Real Time 2022, published by ACI Worldwide, (NASDAQ: ACIW), in partnership with GlobalData, a leading data and analytics company, and the Centre for Economics and Business Research, Australia and New Zealand are looking to a new era of real-time payments with a renewed sense of urgency and need to modernise to stay competitive.  
Change Financial (ASX:CCA) is pleased to share the MST Access Initiation Report published today.
You can download the research here or read the content below
Change's direct issuing capability follows partnership with Mastercard in Australia and New Zealand.
New capability allows clients to reduce operational burden and create new lines of revenue.
Ability to tap into direct issuance is a key strategy for smaller operators as they go on the offensive with digital payments.
SYDNEY, 15 March 2022: Australian based global fintech and payments as a service (PaaS) provider, Change Financial (Change), today announced the launch of direct issuing services for card programs in Australia and New Zealand. This offering will enable bank and fintech clients in Australia and New Zealand to deliver digital and physical prepaid and debit cards to their customers.
Change CEO Alastair Wilkie said, "Change's direct card issuing capability allows clients in Australia and New Zealand to offer virtual and physical cards, controlling expenses, reducing operational burden, and creating new lines of revenue.
We can help small to medium sized banks and fintechs compete in a highly competitive market without the operational expense. In fact, we are changing the dynamic by giving them the payment solutions needed to level the playing field against the bigger banks and competitors," added Mr Wilke.
As the demand for online payments in Australia and New Zealand continues to rise, small to medium sized banks and fintechs are under pressure to innovate and keep loyal customers engaged. The ability to tap into direct issuance is a key strategy for many smaller operators as they go on the offensive.
Traditionally these financial institutions have had few options for card issuing and could not compete with the functionality and technical richness offered by major issuers.
"We have seen in the Oceania region, and specifically in New Zealand, agency services from the major banks restricting the use of digital payment options like Apple Pay to the likes of credit unions and mutual banks. Change can replace these traditional agency service providers to deliver modern solutions that retain and attract customers to smaller banks and fintechs," Mr Wilke explained.
Change uses innovative and scalable technology to provide tailored payment solutions, card issuing and testing to banks and fintechs. The company manages and processes more than 16 million virtual, credit, debit and prepaid cards worldwide. Change's payments technology and management services are used by over 147 clients in 41 countries. Clients include BDO Unibank, ME Bank and eftpos Australia.
Change's Vertexon PaaS platform seamlessly integrates with a businesses' core systems enabling them to easily deliver physical and digital card solutions to their customers as well as offering other features such as Buy Now Pay Later (BNPL), transaction processing for all major schemes, including Mastercard, Visa, Amex, JCB and UnionPay and integrated loyalty programmes.
"Our clients outsource the operational work involved in direct card issuing to us so they can receive the scale benefits without the operational burden. Cards, whether digital or physical are a scale business. You need some way to offer and manage that and we can help," Mr Wilkie said.
With its recently acquired Financial Services Provider (FSP) approval in New Zealand and with its Australian Financial Services License (AFSL) application underway, Change also takes on the burden of Payment Card Industry Data Security Standard (PCI-DSS) certification with the schemes, technology platform and processing, lowering the barrier for entry for clients in Australia and New Zealand.
By outsourcing issuance, banks and fintechs can focus on their core business and leverage the loyalty they're known for, generating more customer satisfaction while creating new revenue and data streams. And, they don't have to worry about losing customers to other financial institutions trying to cross-sell competing banking services.
Change's direct issuing can deliver card solutions for fintechs looking to add card payments to enhance their financial product offerings. Small to medium banks and non-bank deposit takers (NBDTs) now have a partner to deliver modern digital cards to their customers without having to partner with larger competitors.
Award winning cloud banking platform Mambu and global payments as a service (PaaS) provider Change Financial (Change), today announced a partnership to deliver market leading digital banking and payment capabilities in Australia and New Zealand.
The partnership will see Change's Vertexon PaaS platform, which enables banks and fintechs to deliver physical and digital card payments and processing, added to Mambu's application programming interface (API)-driven cloud banking platform. With today's customers expecting on-demand access to multiple digital payments and modern banking experiences, Mambu and Change will leverage an ecosystem approach, working together to deliver fast-to-market SaaS solutions to Australian and New Zealand financial institutions. The partnership will allow seamless integration of adding prepaid, debit and credit card and processing capabilities as well as digital card payments like Apple Pay, Google Pay and Samsung Pay to Mambu's platform. Change's solutions include Buy Now Pay Later features for cards and transaction processing for all major schemes, including Mastercard, Visa, Amex, JCB and UnionPay.
Mambu Managing Director Asia Pacific, Myles Bertrand said, "Mambu's partnership with Change strengthens our digital payments capabilities, whilst enabling Change to connect its customers to our market leading cloud-native core banking solution.
Change's product roadmap and focus on the provision of seamless digital payments is a powerful addition to Mambu's composable cloud banking foundation. We see a great deal of synergy in this partnership, and we're excited about the opportunities it will bring to our customers."
Change Chief Product Officer, Vinnie D'Alessandro, said, "The strategic partnership with Mambu supports our growth objectives for the Australian and New Zealand markets. Our card payments and processing technologies are essential for a modern digital banking experience, and our combined solutions with Mambu's composable banking platform will deliver innovative payment and digital banking solutions to our end customers."
Mambu General Manager Australia and New Zealand, Paul Apolony, added "Change is a leading provider in the global payments space, like Mambu they're committed to digital transformation using SaaS solutions and a customer-centric approach. We believe our combined functionalities will enable customers of both organisations to shift to a high-velocity operating model with minimal effort."
Mambu will also be working with Change to make their payment emulation and testing solution, PaySim, available to clients. PaySim allows financial institutions to simulate and test the full payment lifecycle of their systems including load and stress testing as well as ATM, POS and card scheme simulation.
"We look forward to leveraging the synergies this partnership brings to deliver agile and fast to market results for our customers," Mr Apolony concluded.
Mambu is the cloud banking platform where modern financial experiences are built. Launched in 2011 Mambu fast-tracks the design and build of nearly any type of financial offering for banks of all sizes, lenders, fintechs, retailers, telcos and more. Our unique composable approach means that independent components, systems, and connectors can be assembled in any configuration to meet business needs and end user demands. Mambu has 800 employees​ that support 200 customers in over 65 countries – including N26, BancoEstado, OakNorth, Raiffeisen Bank, ABN AMRO, Bank Islam and Orange Bank.
Learn more about Mambu at www.mambu.com
Change Financial (Change) is an experienced global fintech, listed on the Australian Securities Exchange (ASX) providing tailored payment solutions, card issuing and testing to banks and fintechs. Partnering with over 147 clients across 41 countries Change delivers simple, flexible, and fast-to-market payment solutions.
Managing and processing over 16 million credit, debit, and prepaid cards worldwide, Change also provides the default standard for payments testing for many Australian companies, including Australia's domestic card payment service eftpos.
Learn more about Change at www.changefinancial.com
Showcasing the features and future development of our Payments as a Service Platform, Change is proud to launch the Vertexon Roadmap.
Senior Vice President of Payment Solutions, Nick Beach, celebrated the release of the roadmap to Change's website. "Our Product and Technology teams have been investing a huge amount of effort into our product roadmap for Vertexon. Now we can clearly show our broad feature set as well as our current future development plans. I'm excited to share the Vertexon Roadmap on our new website for our Payments as a Service offerings for Oceania, Southeast Asia, LATAM and North America. "
Chief Product Officer, Vinnie D'Alessandro, explains the importance of Change publishing its product roadmaps. "With the release of the Vertexon Roadmap, we now have complete transparency around the Change product strategy. Vertexon offers a wide range of card issuing and transaction processing capability and it can be difficult to articulate just how many features we can offer our clients. The Vertexon Roadmap gives us an elegant method of representing the power of our Payments as a Service platform and our upcoming features.
The roadmaps will be regularly updated as features are released, and new items are added to the development pipeline.
The Vertexon Roadmap is available on the Change website, along side our PaySim Roadmap for the payment testing solutions.