Change Financial, along with Mastercard and Fintech Actuator launched their Australian first Prepaid Incubator Program at Fintech Australia's Intersekt Festival in Melbourne.
A panel session, Creating Change and Mastering the Art of Issuing with Fintech Actuator was hosted by Simone Thompson from Thoughtworks. The panel saw Ashima Chaudhar, Mastercard VP Head of Development, Vinnie D'Alessandro Change Financial Chief Product Officer and Tim Boucaut from Fintech Actuator explain the value of the program.
You can view the panel session here.
To find out more about or apply to be part of the Incubator Program, head to https://www.fintechactuator.com/

Change Financial (Change) and Fintech Actuator are partnering with Mastercard to launch an incubator program for Australian fintechs to trial prepaid card solutions.
Under the partnership, Change will issue Mastercard prepaid cards and Fintech Actuator will act as the program manager to assist fintechs with onboarding, scope and design.
August, 1st 2023: Brisbane-based global fintech and payments as a service (PaaS) provider, Change Financial, has partnered with Mastercard and Fintech Actuator to make card programs more affordable and accessible to local fintechs and startups.
Under the program, Australian companies will be able to run small scale prepaid card solutions to test their products in market, without the cost and extensive processes involved in launching their own custom card programs.
Chief Executive Officer of Change Financial, Tony Sheehan, said the partnership was one of the first of its kind in Australia and will nurture startups by providing greater access to enabling card programs, previously unattainable.
"Australia continues to be a popular global fintech hub and we see many of these new businesses unable to complement their product offering with a card program because they don't have the capital, expertise or understanding of the process," Mr Sheehan said.
"This partnership with Mastercard and Fintech Actuator will significantly reduce these barriers to entry for startups creating greater opportunities for local fintechs."
The advantage of the program is that it will offer low-cost onboarding and holistic support and guidance services throughout the establishment, testing and rollout stages.
Dan Martin, vice president and head of digital partnerships, Australia at Mastercard, said that as the fintech market in Australia continues to evolve and expand, collaboration between likeminded organisations can drive real impact in helping new entrants scale quickly.
"Speed to market, testing and increased agility are paramount in driving innovation and propelling smaller fintechs forward. Mastercard's aim is to foster an ecosystem that allows fintech startups to thrive, contributing to the overall advancement of the Australian fintech industry. Mastercard supports fintechs with the industry experience, technology and connections that it has built across many decades," said Martin.
Each program will run for between six and nine months and at Mastercard and Change Financials' discretion, fintechs will have the opportunity to roll out a prepaid card program that is serviced through Change Financial and Mastercard.
Fintech Actuator's Tim Boucaut commented "Startups and many smaller companies don't meet the scale and volume requirements to launch a card program, and this partnership changes that. By guiding businesses through the process and providing support to test and validate an idea, we are enabling more local innovations to successfully launch in the ever-growing payments space."
The program will commence in September 2023.
You can find more information at https://www.fintechactuator.com/
Fintech Australia – Member Announcement
Change's principal issuer capability through Mastercard will allow the company to directly issue cards to clients in Australia
Ability to tap into direct issuance allows smaller operators to bring their card programs to market faster by removing red tape
Change also launches their Banking Identification Number (BIN) sponsorship in Australia
Australian-based global fintech and payments as a service (PaaS) provider, Change Financial (Change), today announced the launch of direct issuing services for prepaid and debit card programs in Australia. This offering will enable local bank and fintech clients to offer a card program to consumers through the technology of both Mastercard and Change Financial.
Chief Executive Officer of Change Financial, Tony Sheehan, said card programs with this depth of features have previously only been available to larger banks and fintechs due to the costs, operational processes and scale required.
"We are committed to making this technology accessible to Australia's growing number of fintechs and smaller banks, and this partnership is levelling the playing field for local companies, by allowing them to access program features previously unattainable," Mr Sheehan said.
The partnership draws on the respective strengths of both companies, utilising Mastercard's global payment network and technology, to enable Change's customers to create and launch prepaid and debit card programs across the nation.
"This is facilitating Change's ongoing expansion by unlocking new lines of business and allowing the company to create Mastercard programs and offer them to market on behalf of clients."
"In Australia, we continue to see fintechs, credit unions and mutual banks struggle to provide modern technology solutions such as Apple Pay and Google Pay and this partnership will also help bridge the gap and again level the competitive playing field."
"By outsourcing issuance, banks and fintechs can focus on their core business and leverage the loyalty they're known for, generating more customer satisfaction while creating new revenue and data streams."
Change has also launched its Banking Identification Number (BIN) sponsorship offering in Australia and New Zealand, enabling global companies without local issuing capabilities to access Change's principal issuing status with Mastercard.
"By launching our BIN sponsorship offering, we are now able to act as an issuer for global  companies looking to operate in the region, which is a key advantage for these companies as they  can avoid the expense and administrative process of becoming an issuer in every region." 
https://www.fintechaustralia.org.au/newsroom/change-financial-granted-principal-issuer-licence-by-mastercard-widening-card-program-access-for-local-banks-and-fintechs
Change Financial Chief Product Office, Vinnie D'Alessandro wrote an opinion piece for Dynamic Business about how Australian fintechs can lead the way in the US payments space.
The US is a key player in the global financial system. Yet it appears to be lagging behind the global frontier when it comes to adopting modern payment solutions.

Vinnie D'Alessandro
Check out the article here https://dynamicbusiness.com/leadership-2/expert/opinion/do-aussies-have-the-key-to-unlocking-payment-potential-in-the-us.html
Having just returned from my first international vacation since COVID, I'm sharing my views on the changing cashless payments in Japan.
It's my sixth trip to the Land of the Rising Sun since 2004 and it's been interesting to see how the country and society has developed over those years.
I used to feel like the tallest person on the Tokyo Metro, but the younger generation are growing taller
I still marvel at the infrastructure and technology, especially their highspeed Shinkansen railway and innovative car scene
Their ability to intertwine other cultures and yet remain quintessentially Japanese, is amazing to witness
Despite the advanced nature of their society, Japan curiously lags in digital payments.
The Japanese Ministry of Economy, Trade and Industry (METI) released a plan in 2018 called the "Cashless Vision," which outlines measures to increase the use of digital payments in the country. The goal of the plan is to increase cashless transactions to 40% by 2025 in an effort to move Japan towards becoming a cashless society. Yet Australia was already sitting at less 63% cashless transactions back in 2019. It's a strange situation.
So, on my travels through Japan's major metropolises, regional cities and small towns, I made note of my payment experiences. Maybe COVID had accelerated cashless options, like it had in Australia.
Cash is king
I did not find one venue, store, vending machine or hotel where I couldn't pay in cash. At one of the large US coffee chains stores, they refused to take any card payment, cash only!
There was not a day where didn't get cash out of my wallet or fish through my pockets for loose change. Compared to Australia, where many venues are cashless, it's a jarring experience.
Card payments abound – but it's inconsistent
Card payments (my weapon of choice was Mastercard plastic) were widely available, with swipe and insert the preferred method.
Most transactions were auto approved but some required signatures, which I haven't used in Australia for more than a year. I don't remember using my PIN but signed at least 5 receipts. Thankfully I had no rejected card payments over during my travels.
EMV and NFC – sort of, sometimes
The EMV symbol was visible at most point of sales, however it often wasn't working or not offered as an option. I'd usually be ushered to insert the card, or they'd simply say it wasn't available.
I tried to use my Mastercard via Apple Pay and shocked some retail assistants when it worked. I'd show them my card on the phone, just to confirm it was a legitimate card payment. Suffice to say, they aren't big on digital pays. The Japanese love their signage at POS but there were very few that had the Apple Pay, Google Pay or Samsung Pay logos.
Alternative payments – IC a future here.
I started to use my transport card PASMO card for some payments. PASMO is one of the many regional options for IC (integrated circuit) cards, which are RFID based cards that dominate the transport payment space. The acceptance levels were high, especially in vending machines and retail chains.
Whereas Australian public transport is moving towards open loop card payments, Japan's existing transport payment infrastructure could help drive cashless payments in the medium term.
There were a variety of other payment options too, but again no dominate method had the consistency of acceptance quite like cash.
Cash and coins still required
Unfortunately, those wanting a completely cashless experience in Japan, you'll be waiting a while.
You could navigate a path without using cash, but it's just easier to have a couple of 1000s and a fistful of coins to ensure you can always transact.
When it comes to choosing a new card payment platform, there are certain technical features that are essential for ensuring a smooth, convenient, and secure experience. Here are the five essential technical features to look for in a card payment platform: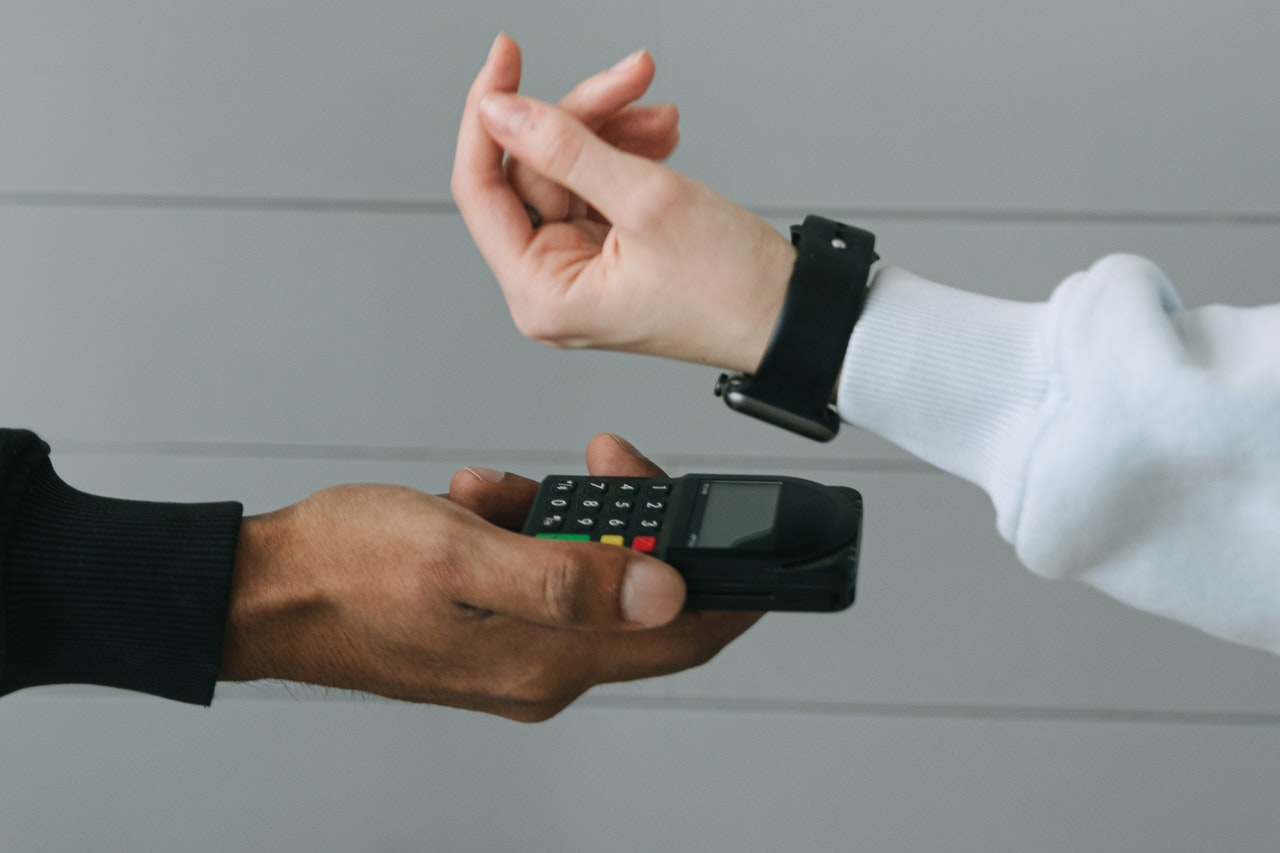 Features
Integration with digital wallets: Digital wallet platforms like Apple Pay, Google Pay, and Samsung Pay are becoming increasingly popular, and it's important to choose a card payment platform that can integrate with these systems. This will allow you to make payments using your digital wallet, which can be more convenient and secure than using a physical card.
APIs for mobile development and integration: If you're a developer or you plan to integrate the payment platform into your own mobile or web-based application, it's important to choose a platform that offers APIs (Application Programming Interfaces) for easy integration. This will allow you to customize the payment experience and build a seamless integration into your application.
Cardholder self-service: To give cardholders more control and convenience, look for a card payment platform that offers self-service features such as the ability to reset a PIN, block a lost or stolen card, or pause a card temporarily. These features can be especially useful in the event of a lost or stolen card, or if you need to take a break from using your card for a while.
Security and fraud protection: Finally, it's essential to choose a card payment platform that offers robust security and fraud protection measures. This can include features like 3D Secure (3DS), which is a security protocol that helps to protect online card transactions, as well as encrypted data transmission, secure servers, and regular security updates.
Virtual cards: Another useful feature to look for is the ability to create virtual cards. Virtual cards are digital versions of physical cards that can be used for online transactions, and they offer a number of benefits. For example, you can create separate virtual cards for different types of purchases or for different family members, which can help to keep your finances organized and separate. Virtual cards also offer an extra layer of security, as they can't be lost or stolen like physical cards can.
Vertexon: delivering modern card payment solutions
Vertexon is a Payment as a Service (PaaS) platform developed by Change Financial. It is designed to provide modern and digital payment experiences for businesses and consumers.
One of the key features of Vertexon is its integration with digital wallets. This allows users to store and manage their payment information in a digital wallet, such as Apple Pay, Google Pay or Samsung, and make payments online or in-store using their mobile device.
Vertexon also includes APIs (Application Programming Interfaces) that allow businesses to integrate the platform into their own systems and processes. This can enable them to create customised payment experiences for their customers.
Cardholder self-service is another feature of Vertexon. This allows cardholders to manage their own card and PIN, and check their transaction history.
Security and fraud protection are also important considerations for any payment platform. Vertexon includes multiple layers of security to protect against fraud and unauthorized transactions, including encryption, secure authentication, and real-time monitoring.
Finally, Vertexon supports the use of virtual cards. Virtual cards can be especially useful for businesses that need to make frequent online payments, as they can be easily generated and managed through the Vertexon platform.
Are you looking for these essential features to modernise your card platform, reach out to our sales team.
To see all the features of Vertexon, check out our roadmap.
Change Financial CPO, Vinnie D'Alessandro made an appearance on ausbiz with Kyle Rodda to discuss payments in the Australian, New Zealand and US markets.
https://www.ausbiz.com.au/media/the-state-of-payments-in-australia?videoId=25918&sectionId=1885
Having attended my first Customer Owned Banking Association conference (COBA) with Change Financial, I was hoping for a positive experience after such a long break between in person conferences and my expectations were far exceeded.
The Customer Owned Banking Association put on a wonderful event , one of the best I've attended in my career. Aside from the professionally executed conference, panels, sessions, food, and entertainment, it was the COBA members that had the greatest impact on me. They were open, positive, engaging, and curious.
The COBA 2022 conference panels, sessions and workshops centred around three key themes; Smart. Strong and Sustainable.
Whilst that is an accurate description of COBA member banks, I took away a different set of themes from the members in attendance: Enhance, Compete and Grow.
Enhance: Not surprisingly, COBA members were focused on their customer experience, it was central to almost every conversation I came across. There was an acceptance from members that their products and services needed to be enhanced. COVID has been a catalyst for greater investment in remote and digital bank services and COBA2022 showcased many of these new capabilities that banks can deliver to their customers.
Compete: COBA members are often competing for the same customers as the big 4 and larger tier 2 banks. Customer owned banks can't compete with the big guys in terms of budgets, but through partners and SaaS offerings, there is an opportunity to match their services and provide a better customer value proposition. A great comment from one of our customers I spoke to was "I want to own my own destiny for card payments, but I don't have to do it all on my own".
Grow: Nearly every bank I spoke to wanted to grow their customer base. In particular, focus on new, younger customers to drive a sustainable future. Whilst murmurs of mergers and acquisitions continue, COBA members are keen to enhance their services, compete with the bigger players and ultimately grow their customer base.
The Change team was both encouraged and inspired by the energy, enthusiasm and positivity from the COBA team and their members. We're looking forward to supporting the transformation journey for customer owned banks as they continue to enhance, compete, and grow to better rival the major banks in the future.
Change Financial (CCA) has announced it has been granted a Mastercard Principal Issuer licence for Prepaid and Debit cards in New Zealand.
Being a Mastercard Principal Issuer allows Change to deliver card programs to banks, credit unions, fintechs and other businesses, looking to offer digital and physical card payments to their customers.
In March 2022, Change announced an exclusive agreement to partner with Mastercard to issue prepaid and debit card products in Australia and New Zealand.
Change CEO, Alastair Wilkie commented, "We are excited to be a Mastercard Principal Issuer in New Zealand for Prepaid and Debit cards. To be granted our licence less than 6 months after our Mastercard partnership announcement is a wonderful result for both parties."
Wilkie continued, "Our business has a long New Zealand heritage and it's a proud moment for our business, especially our Auckland based team members. Our new capability will allow us to lower the barrier of entry for New Zealand banks, credit unions, fintechs and business to deliver innovative card solutions to their customers."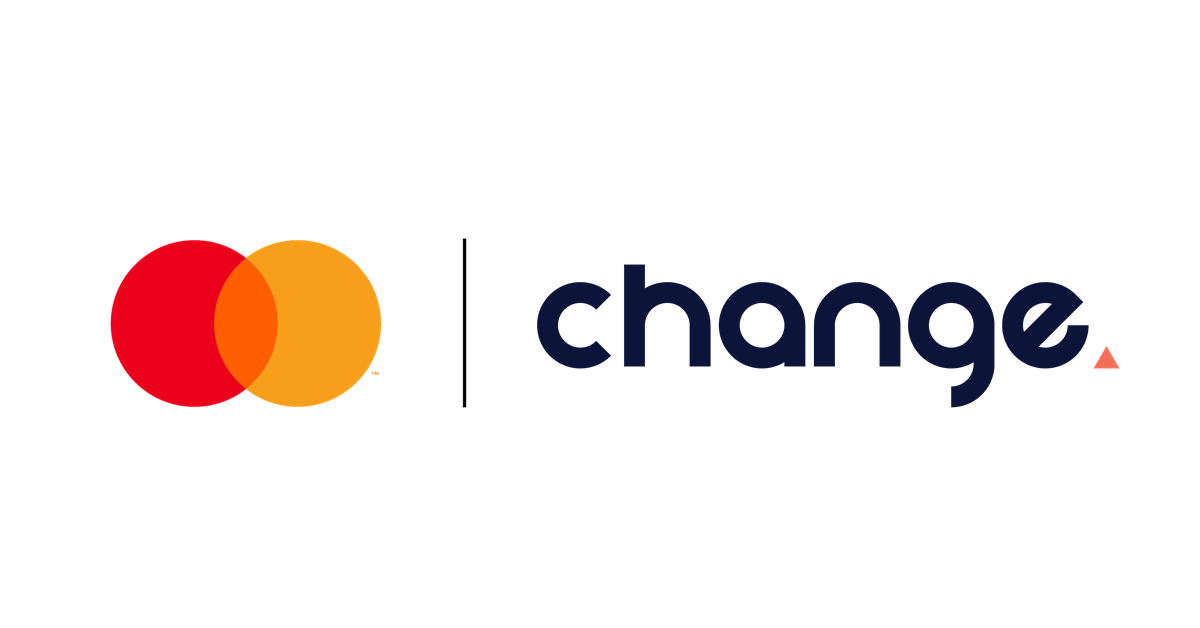 Change also recently announced they would be issuing Mastercard debit cards for First Credit Union, Nelson Building Society, Police and Families Credit Union and Westforce Credit Union.
Change Financial Limited (ASX: CCA) released the company's full year results for the year ended 30 June 2022 (FY22).
Change CEO and Managing Director, Alastair Wilkie commented, "This was a transformational year for Change, with the Company in a position to scale our technology offering globally. During the period, we expanded our client base from 136 across 36 countries to 156 in 41 countries, whilst also delivering key building blocks that set us up for continued success. The Change team globally has operated in challenging circumstances and they should be proud of what they have achieved in FY22."
FY22 Highlights
FY22 revenue of US$8.3m (A$12.0m), up 32% on prior corresponding period
Launched new Vertexon Payments as a Service (PaaS) platform
Signed seven new Vertexon PaaS clients with total contract value anticipated to be in excess of US$12.9m (A$18.7m) over the initial terms
Includes milestone Vertexon PaaS contracts with four New Zealand financial institutions with TCV anticipated to be in excess of US$10.5m (A$15.2m) over the initial five-year terms
1st US Vertexon PaaS client now live and transacting generating recurring revenues
Signed a six-year agreement with Mastercard to enable direct issuing in Australia & New Zealand
Received regulatory approval to enable direct issuing in New Zealand, regulatory approval in Australia is expected in coming months
To access an overview of the FY22 results and outlook for FY23, please see our Results Presentation