Our Chief Product Officer, Vinnie D'Alessandro, recently shared his thoughts on how the RBA is helping Australia lead in the payments space. The article was shared by Dynamic Business.
Over the past decade, the global payments landscape has been through a complete digital transformation, from the emergence of digital wallets to functions like Apple and Google Pay becoming consumer standards for everyday payments.
But as consumers become to expect the latest and greatest technology at their fingertips, it is the next decade that we must look to as we prepare ourselves for new technologies, many of which may not even exist yet.
As we look to the future, the Reserve Bank of Australia (RBA) will continue to play a crucial role in ensuring that we are ready and able to grab hold of these innovations, as they are responsible for ensuring the stability, efficiency and competitiveness of the payments system overall.
The RBA, alongside a range of government bodies, successfully enabled modern payments solutions to flourish, supported by the work of the financial services industry in bringing products to market that accelerate this transition.
A key example of this is card payments, which continue to increase according to the 2023 Australian Payments Network's annual review, which noted card payments were up 14 per cent from 2022, nationwide. Australians have come to expect both a physical and digital card that is linked to their accounts, whether that be a traditional credit or debit card, or modern applications like an employee card that is used for work expenses. This has led to a large number of product providers across the industry, from the big banks to fintechs, creating new ways to pay using cards, whether physically or digitally.
The RBA and the Federal Government more broadly have created policy settings that have allowed this natural transition to take place, whilst balancing the needs of protecting consumers. We look forward to the RBA's focus on payments continuing as the industry progresses rapidly and demand for clever payments options continue to grow.
In the 2023 McKinsey Global Payments, the company has expressed their view that future revenue growth in the payments space will be stimulated most notably by instant-payments and the rise of digital wallets. The RBA has already provided strong policy frameworks, but product providers are playing catch-up. This is particularly evident in areas such as the use of digital wallets for transport payments and the gap in product offerings amongst smaller banks and fintechs. For digital wallet adoption to grow in Australia, product providers need to provide access to a broader range of people, including those who bank with smaller banks and use fintech services.,.
The New Zealand market is a strong example of where this gap in payments capabilities between larger financial institutions and smaller banks and fintechs is quite prominent. Until recently, it was near impossible for those using smaller providers to access card programs alongside their accounts. This was a gap in the market that companies like Change Financial identified over the last 18 months and by using their technology, they are able to help meet this demand and enable the smaller providers to offer card programs by outsourcing the back end capability. According to 2022 Payments NZ Consumer Research in New Zealand a staggering 84 percent of large purchases are paid using cards and 77 per cent of everyday purchases.
Future areas of expected growth
At Change Financial, we are seeing high demand from clients looking to offer contactless payments and mobile wallets for debit and prepaid cards. While the major banks and financial institutions have longstanding product offerings in these areas, smaller banks and fintechs are continuing to play catch-up, with many still unable to offer digital solutions to customers due to the prohibitive costs associated with the offering. But, with the help of providers like us, these businesses can now outsource that capability. As these features continue to rollout across the industry over time, card programs will continue to cement their place as the dominant means of payment for Australians, a trend we expect to continue in years to come.
The pandemic also accelerated the growth of online payments, with RBA data showing that in 2022, 18 per cent of payments were made online, up from 12 per cent in 2019. While increasing, this proportion is still relatively small when compared to card and other in-person payments and we expect this figure to continue increasing substantially over the coming years. This seamless transition to online payments during the pandemic also showcases the ability of Australia's policy and regulatory settings to broadly cater for future opportunities and threats as they arise.
Another projected area of growth is the use of cryptocurrency (crypto) for everyday payments. While it is a nascent industry, adoption is increasing as further use cases are developed including crypto payment gateways and crypto-backed cards.
The RBA has undertaken preliminary research and discussions around creating a central bank digital currency (CBDC) and these should continue, as key global economies like the US seek to do the same. This will not only set our nation up for future opportunities, but ensure we are creating a payments ecosystem that encourages healthy competition.
Overall, the RBA must continue to be future focused to prepare for these advances and product providers of all sizes must do the same, to enable a national payments network that accommodates everyone. For this to occur, we must continue to be preparing for these advancements from a product and policy perspective, so that Australia can remain a global leader in the payments space.
Change Financial, along with Mastercard and Fintech Actuator launched their Australian first Prepaid Incubator Program at Fintech Australia's Intersekt Festival in Melbourne.
A panel session, Creating Change and Mastering the Art of Issuing with Fintech Actuator was hosted by Simone Thompson from Thoughtworks. The panel saw Ashima Chaudhar, Mastercard VP Head of Development, Vinnie D'Alessandro Change Financial Chief Product Officer and Tim Boucaut from Fintech Actuator explain the value of the program.
You can view the panel session here.
To find out more about or apply to be part of the Incubator Program, head to https://www.fintechactuator.com/

Change Financial wins new client, HealthNow and together they aim to revolutionise workplace wellness in New Zealand
HealthNow's Employer Aid sets a new standard for workplace wellness, empowering employers in supporting employee wellness and health improvement
Employer Aid aims to provide New Zealanders with a seamless payment experience through a one-card approach
Employer Aid will integrate with Change Financial's Vertexon payments platform, leveraging Change's Mastercard issuing capability in New Zealand, ensuring a robust and reliable payment infrastructure for HealthNow's clients
Auckland, 24 August 2023: Change Financial Limited (Change), a leading ASX-listed (CCA) Australian payments fintech, is thrilled to announce New Zealand health services pioneer, HealthNow, has chosen Change's Vertexon platform to power their Employer Aid prepaid card program. Employer Aid is set to revolutionise how New Zealand employers support and promote the health and wellness of their employees.

Employer Aid, powered by Change's Vertexon platform and leveraging its Mastercard issuing capability in New Zealand, is HealthNow's solution to the growing need for proactive health solutions in the workplace. 1 According to the 2023 Global Survey by Virgin Pulse and YouGov,
76% of workers believe their company should be doing more to support the mental health of their workforce.
The program works closely with employers to educate staff on how to use their health allowances effectively, ensuring they remain healthy and well. The one-card approach eliminates barriers, offering a smooth payment experience and acting as a constant reminder for employees to prioritise their healthcare.

Tony Sheehan, Change Financial Chief Executive Officer, said, "It's exciting to have HealthNow as a new client and to enable them to achieve their vision of launching Employer Aid. This collaboration is a testament to our shared commitment to providing innovative financial
solutions tailored to the needs of New Zealanders."

Steven Zinsli Founder & CEO of HealthNow highlighted the program's innate ability to adapt to the different needs of each employee.
"Employer Aid allows employers to acknowledge the diverse health needs of their employees, recognising for example that the ideal employee benefit for a 25-year-old differs from that of a 50-year-old. "Our program provides an effective alternative to traditional health insurance, shifting the focus to
preventative healthcare. By allowing employers to select their contribution value, we ensure that Employer Aid fits seamlessly into any budget," Mr Zinsli commented.
With Employer Aid, HealthNow is offering both a payment solution and championing a shift in how employers view and support employee health. By focusing on preventative rather than reactive healthcare, HealthNow is setting a new standard for workplace wellness in New Zealand.
New Zealanders can anticipate the launch of the Employer Aid prepaid card program towards the end of 2023, marking a significant step forward in health-focused financial solutions.
HealthNow and Change Financial are exploring expanding their partnership into the Australian and US markets in the coming months.
1 2023 Global Survey of workplace wellbeing priorities, by Virgin Pulse and YouGov, May 2023
Simply Zibra is launching AI-powered virtual cards through Change Financial to empower consumers to spend in a smarter way.
Simply Zibra seeks to drive better financial outcomes for consumers by using AI to source loyalty program benefits, low fees, cashback incentives and rewards points on everyday payments – automatically.
Change Financial will provide Mastercard card issuing to provide the payments capability in market
Brisbane, 15 August 2023: Change Financial Limited (Change), a leading ASX-listed (CCA) Australian payments fintech, today announced it will provide Mastercard card issuing to Simply Zibra, an AI-driven digital wallet that helps consumers get the most out of their money. Using AI, the system optimises every payment made via the Change issued Mastercard through analysing the transaction in real time and selecting the card that will provide the most benefits for the consumer. These benefits can include lower foreign exchange fees and interest, frequent flyer miles, cashback opportunities and rewards points, depending on the preferences and goals of the user.

Change Financial Chief Executive Officer, Tony Sheehan, said the partnership aims to offer unprecedented benefits for consumers, by allowing them to automatically receive third party savings that they may not otherwise be aware of. "We are proud to be powering Simply Zibra's innovative technology with our card issuing capabilities. Their commitment to supporting financial optimisation through AI-driven personalisation is a breakthrough for Australian consumers." said Mr Sheehan. "Our card issuing capabilities have helped bring this innovation to market and it will facilitate the use of this technology for online and in-person payments, with consumers able to reap the rewards in a matter of seconds."

The platform links all of a consumer's accounts including debit cards, credit cards and saving accounts, to ensure that the AI process can work efficiently, by drawing on spending habits and information from a broader range of sources. Simply Zibra upholds data security by partnering with licensed entities to safely store financial data. The company does not hold a customer's funds and has 'read-only' access to information.
Simply Zibra Chief Executive Officer, Trina Ray Choudhury, said by connecting a user's existing suite of cards and accounts to automate payments, they can deliver greater financial outcomes for consumers through harnessing the benefits of AI. "We are delighted to join forces with Change Financial. Together we're able to bring a pioneering payments tool to market that redefines how consumers manage and use their finances. This venture brings us one step closer to our goal of enhancing the financial lives of Australians." Mrs Ray Choudhury said.
"Consumers are often missing hundreds of dollars in potential savings and by using AI, our technology works in the background, automatically applying relevant savings or even earning hidden rewards, without the consumer having to spend hours sorting through information.
This product and service will be available to the market towards the end of 2023.
Change Financial (Change) and Fintech Actuator are partnering with Mastercard to launch an incubator program for Australian fintechs to trial prepaid card solutions.
Under the partnership, Change will issue Mastercard prepaid cards and Fintech Actuator will act as the program manager to assist fintechs with onboarding, scope and design.
August, 1st 2023: Brisbane-based global fintech and payments as a service (PaaS) provider, Change Financial, has partnered with Mastercard and Fintech Actuator to make card programs more affordable and accessible to local fintechs and startups.
Under the program, Australian companies will be able to run small scale prepaid card solutions to test their products in market, without the cost and extensive processes involved in launching their own custom card programs.
Chief Executive Officer of Change Financial, Tony Sheehan, said the partnership was one of the first of its kind in Australia and will nurture startups by providing greater access to enabling card programs, previously unattainable.
"Australia continues to be a popular global fintech hub and we see many of these new businesses unable to complement their product offering with a card program because they don't have the capital, expertise or understanding of the process," Mr Sheehan said.
"This partnership with Mastercard and Fintech Actuator will significantly reduce these barriers to entry for startups creating greater opportunities for local fintechs."
The advantage of the program is that it will offer low-cost onboarding and holistic support and guidance services throughout the establishment, testing and rollout stages.
Dan Martin, vice president and head of digital partnerships, Australia at Mastercard, said that as the fintech market in Australia continues to evolve and expand, collaboration between likeminded organisations can drive real impact in helping new entrants scale quickly.
"Speed to market, testing and increased agility are paramount in driving innovation and propelling smaller fintechs forward. Mastercard's aim is to foster an ecosystem that allows fintech startups to thrive, contributing to the overall advancement of the Australian fintech industry. Mastercard supports fintechs with the industry experience, technology and connections that it has built across many decades," said Martin.
Each program will run for between six and nine months and at Mastercard and Change Financials' discretion, fintechs will have the opportunity to roll out a prepaid card program that is serviced through Change Financial and Mastercard.
Fintech Actuator's Tim Boucaut commented "Startups and many smaller companies don't meet the scale and volume requirements to launch a card program, and this partnership changes that. By guiding businesses through the process and providing support to test and validate an idea, we are enabling more local innovations to successfully launch in the ever-growing payments space."
The program will commence in September 2023.
You can find more information at https://www.fintechactuator.com/
Fintech Australia – Member Announcement
Change's principal issuer capability through Mastercard will allow the company to directly issue cards to clients in Australia
Ability to tap into direct issuance allows smaller operators to bring their card programs to market faster by removing red tape
Change also launches their Banking Identification Number (BIN) sponsorship in Australia
Australian-based global fintech and payments as a service (PaaS) provider, Change Financial (Change), today announced the launch of direct issuing services for prepaid and debit card programs in Australia. This offering will enable local bank and fintech clients to offer a card program to consumers through the technology of both Mastercard and Change Financial.
Chief Executive Officer of Change Financial, Tony Sheehan, said card programs with this depth of features have previously only been available to larger banks and fintechs due to the costs, operational processes and scale required.
"We are committed to making this technology accessible to Australia's growing number of fintechs and smaller banks, and this partnership is levelling the playing field for local companies, by allowing them to access program features previously unattainable," Mr Sheehan said.
The partnership draws on the respective strengths of both companies, utilising Mastercard's global payment network and technology, to enable Change's customers to create and launch prepaid and debit card programs across the nation.
"This is facilitating Change's ongoing expansion by unlocking new lines of business and allowing the company to create Mastercard programs and offer them to market on behalf of clients."
"In Australia, we continue to see fintechs, credit unions and mutual banks struggle to provide modern technology solutions such as Apple Pay and Google Pay and this partnership will also help bridge the gap and again level the competitive playing field."
"By outsourcing issuance, banks and fintechs can focus on their core business and leverage the loyalty they're known for, generating more customer satisfaction while creating new revenue and data streams."
Change has also launched its Banking Identification Number (BIN) sponsorship offering in Australia and New Zealand, enabling global companies without local issuing capabilities to access Change's principal issuing status with Mastercard.
"By launching our BIN sponsorship offering, we are now able to act as an issuer for global  companies looking to operate in the region, which is a key advantage for these companies as they  can avoid the expense and administrative process of becoming an issuer in every region." 
https://www.fintechaustralia.org.au/newsroom/change-financial-granted-principal-issuer-licence-by-mastercard-widening-card-program-access-for-local-banks-and-fintechs
Change Financial Chief Product Office, Vinnie D'Alessandro wrote an opinion piece for Dynamic Business about how Australian fintechs can lead the way in the US payments space.
The US is a key player in the global financial system. Yet it appears to be lagging behind the global frontier when it comes to adopting modern payment solutions.

Vinnie D'Alessandro
Check out the article here https://dynamicbusiness.com/leadership-2/expert/opinion/do-aussies-have-the-key-to-unlocking-payment-potential-in-the-us.html
PaySim is Change Financial's payment testing and simulation tool. With PaySim, you can easily and accurately test your payment systems to ensure that they are working properly and compliant with industry regulations.
Here we'll explore why PaySim is an essential tool for optimising your payment systems and processes.
Automation
Automation has become an increasingly important part of the financial industry, and payment testing tools are a key aspect of this trend. Banks and fintech companies are using these tools to streamline their payment processes, improve efficiency, and reduce the risk of errors and fraud.
Payment testing tools are software programs that automate the testing of payment systems. This includes everything from the initial transaction request to the final confirmation that the payment has been completed successfully. These tools can simulate a wide range of payment scenarios, allowing banks and fintech companies to test their systems thoroughly and ensure that they are working properly.
Compliance and scheme tools generally operate on a single transaction at a time, however using PaySim allows you to automate thousands of transactions.
Automated testing allows organizations to run more tests in less time, giving them a more comprehensive view of their payment systems and allowing them to identify and fix any issues more quickly.
Return on Investment (ROI)
One of the key benefits of using payment testing tools is that they can help banks and fintech companies to save time and money. Traditional payment testing methods are often time-consuming and labour-intensive, requiring teams of testers to manually carry out tests and analyse the results. This can be a costly and inefficient process, especially for large organizations with complex payment systems.
Other alternatives such as reliance on compliance and scheme tools which are designed for one off certification and to test transactions one at a time is also time consuming and costly compared to automating your day to day transactions via payments testing tools.
Fraud Prevention
Another important benefit of payment testing tools is that they can help banks and fintech companies to reduce the risk of errors and fraud. Payment systems are vulnerable to a wide range of potential issues, from technical glitches to malicious attacks. By using payment testing tools to simulate different scenarios, banks and fintech companies can identify potential vulnerabilities and take steps to fix them before they cause any problems.
Regulatory Compliance
In addition to improving efficiency and reducing the risk of errors and fraud, payment testing tools can also help banks and fintech companies to stay compliant with industry regulations as well as up to date with ever changing scheme mandates. Payment systems are subject to a wide range of rules and regulations, and it is important for organizations to ensure that their systems are compliant with these rules.
On top of the regulations are the various mandated specifications required by banks and fintechs to adhere to. By using PaySim, banks and fintech companies can test their systems to ensure that they are compliant with the latest regulations and using the latest scheme mandates, helping them to avoid transaction failures, costly fines and other penalties.
Summary
Overall, PaySim is essential for banks and fintech companies looking to improve their payment processes and reduce the risk of errors and fraud. By automating the testing process, PaySim can help organizations to save time and money, improve their efficiency, and stay compliant with industry regulations.
For more information on PaySim or to arrange a demo, reach out to our sales team.
To see all the features of PaySim, check out our roadmap.
When it comes to choosing a new card payment platform, there are certain technical features that are essential for ensuring a smooth, convenient, and secure experience. Here are the five essential technical features to look for in a card payment platform: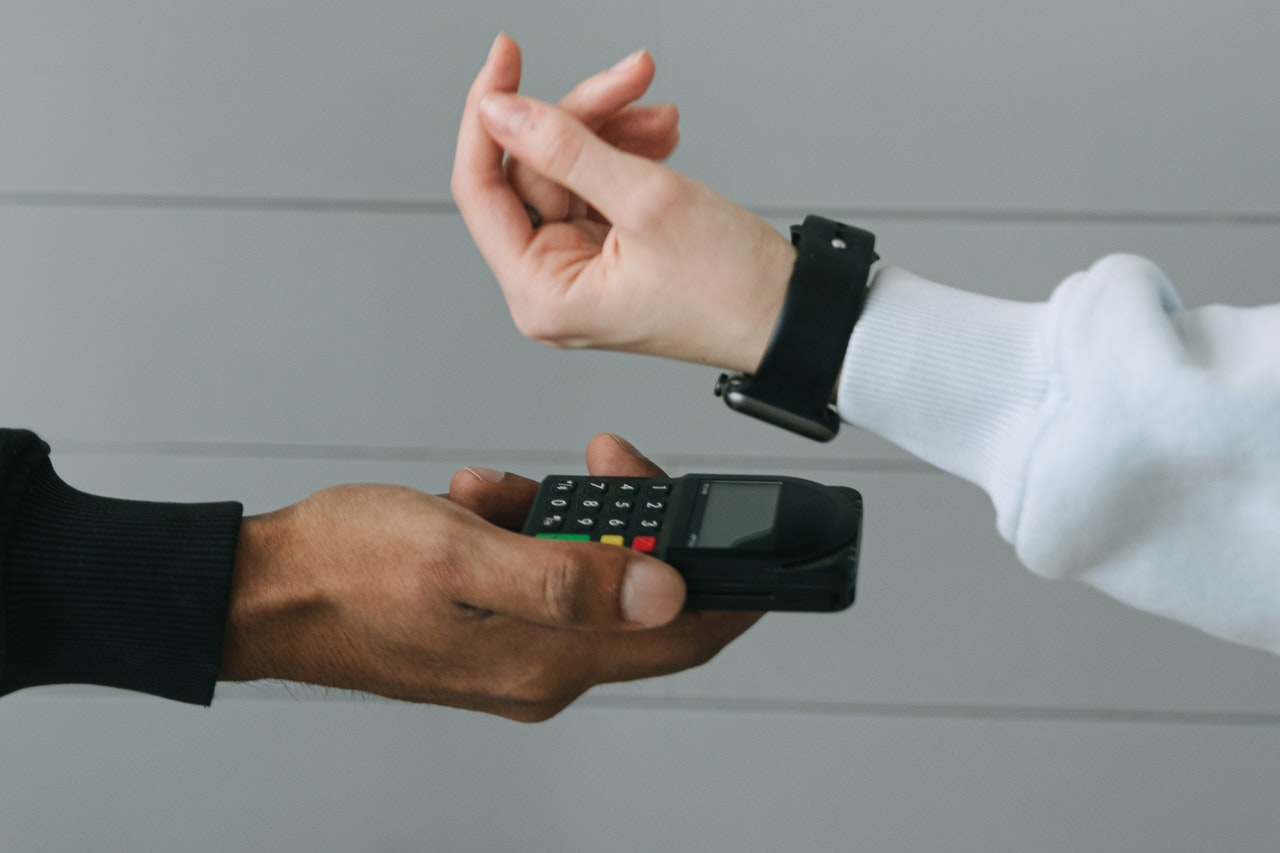 Features
Integration with digital wallets: Digital wallet platforms like Apple Pay, Google Pay, and Samsung Pay are becoming increasingly popular, and it's important to choose a card payment platform that can integrate with these systems. This will allow you to make payments using your digital wallet, which can be more convenient and secure than using a physical card.
APIs for mobile development and integration: If you're a developer or you plan to integrate the payment platform into your own mobile or web-based application, it's important to choose a platform that offers APIs (Application Programming Interfaces) for easy integration. This will allow you to customize the payment experience and build a seamless integration into your application.
Cardholder self-service: To give cardholders more control and convenience, look for a card payment platform that offers self-service features such as the ability to reset a PIN, block a lost or stolen card, or pause a card temporarily. These features can be especially useful in the event of a lost or stolen card, or if you need to take a break from using your card for a while.
Security and fraud protection: Finally, it's essential to choose a card payment platform that offers robust security and fraud protection measures. This can include features like 3D Secure (3DS), which is a security protocol that helps to protect online card transactions, as well as encrypted data transmission, secure servers, and regular security updates.
Virtual cards: Another useful feature to look for is the ability to create virtual cards. Virtual cards are digital versions of physical cards that can be used for online transactions, and they offer a number of benefits. For example, you can create separate virtual cards for different types of purchases or for different family members, which can help to keep your finances organized and separate. Virtual cards also offer an extra layer of security, as they can't be lost or stolen like physical cards can.
Vertexon: delivering modern card payment solutions
Vertexon is a Payment as a Service (PaaS) platform developed by Change Financial. It is designed to provide modern and digital payment experiences for businesses and consumers.
One of the key features of Vertexon is its integration with digital wallets. This allows users to store and manage their payment information in a digital wallet, such as Apple Pay, Google Pay or Samsung, and make payments online or in-store using their mobile device.
Vertexon also includes APIs (Application Programming Interfaces) that allow businesses to integrate the platform into their own systems and processes. This can enable them to create customised payment experiences for their customers.
Cardholder self-service is another feature of Vertexon. This allows cardholders to manage their own card and PIN, and check their transaction history.
Security and fraud protection are also important considerations for any payment platform. Vertexon includes multiple layers of security to protect against fraud and unauthorized transactions, including encryption, secure authentication, and real-time monitoring.
Finally, Vertexon supports the use of virtual cards. Virtual cards can be especially useful for businesses that need to make frequent online payments, as they can be easily generated and managed through the Vertexon platform.
Are you looking for these essential features to modernise your card platform, reach out to our sales team.
To see all the features of Vertexon, check out our roadmap.
Change Financial CPO, Vinnie D'Alessandro made an appearance on ausbiz with Kyle Rodda to discuss payments in the Australian, New Zealand and US markets.
https://www.ausbiz.com.au/media/the-state-of-payments-in-australia?videoId=25918&sectionId=1885