Change Financial Chief Product Office, Vinnie D'Alessandro wrote an opinion piece for Dynamic Business about how Australian fintechs can lead the way in the US payments space.
The US is a key player in the global financial system. Yet it appears to be lagging behind the global frontier when it comes to adopting modern payment solutions.

Vinnie D'Alessandro
Check out the article here https://dynamicbusiness.com/leadership-2/expert/opinion/do-aussies-have-the-key-to-unlocking-payment-potential-in-the-us.html
Having attended my first Customer Owned Banking Association conference (COBA) with Change Financial, I was hoping for a positive experience after such a long break between in person conferences and my expectations were far exceeded.
The Customer Owned Banking Association put on a wonderful event , one of the best I've attended in my career. Aside from the professionally executed conference, panels, sessions, food, and entertainment, it was the COBA members that had the greatest impact on me. They were open, positive, engaging, and curious.
The COBA 2022 conference panels, sessions and workshops centred around three key themes; Smart. Strong and Sustainable.
Whilst that is an accurate description of COBA member banks, I took away a different set of themes from the members in attendance: Enhance, Compete and Grow.
Enhance: Not surprisingly, COBA members were focused on their customer experience, it was central to almost every conversation I came across. There was an acceptance from members that their products and services needed to be enhanced. COVID has been a catalyst for greater investment in remote and digital bank services and COBA2022 showcased many of these new capabilities that banks can deliver to their customers.
Compete: COBA members are often competing for the same customers as the big 4 and larger tier 2 banks. Customer owned banks can't compete with the big guys in terms of budgets, but through partners and SaaS offerings, there is an opportunity to match their services and provide a better customer value proposition. A great comment from one of our customers I spoke to was "I want to own my own destiny for card payments, but I don't have to do it all on my own".
Grow: Nearly every bank I spoke to wanted to grow their customer base. In particular, focus on new, younger customers to drive a sustainable future. Whilst murmurs of mergers and acquisitions continue, COBA members are keen to enhance their services, compete with the bigger players and ultimately grow their customer base.
The Change team was both encouraged and inspired by the energy, enthusiasm and positivity from the COBA team and their members. We're looking forward to supporting the transformation journey for customer owned banks as they continue to enhance, compete, and grow to better rival the major banks in the future.
Exclusive six-year direct issuing partnership with Mastercard for prepaid and debit cards in Australia and New Zealand.
New agreement strengthens Change Financial and Mastercard's long-standing relationship in the US market.
Change Financial provides mid-sized banks and fintechs with a faster path to market for prepaid and debit card products.
Australian based global fintech and payments as a service (PaaS) provider, Change Financial (Change), today announced an exclusive six-year direct issuing partnership agreement with Mastercard in Australia and New Zealand. Under the agreement Change will begin issuing prepaid and debit cards in both countries from Q4 FY22.
Change CEO Alastair Wilkie said, "This agreement strengthens our long-standing relationship with Mastercard in the US, and transaction processing for existing clients.
"Our partnership with Mastercard will deliver direct issuing capabilities for our Australian and New Zealand clients, giving them a faster path to market for innovative prepaid and debit card products."
Change uses innovative and scalable technology solutions to provide tailored payment solutions, card issuing and testing to banks and fintechs. The company manages and processes more than 16 million virtual, credit, debit and prepaid cards worldwide. Change's payments technology and management services are used by over 147 clients in 41 countries. Clients include BDO Unibank, ME Bank and eftpos Australia.
Dan Martin, Vice President, Digital Partnerships, Australasia, Mastercard said, "There's a significant opportunity to provide Australian and New Zealand's mid-sized banks and fintechs with the tools and services to best meet the changing expectations of a more digital world. This partnership brings the best of our respective strengths, including Mastercard's global payment network and technology, to enable Change's customers to create and launch prepaid and debit card programs seamlessly, safely and securely."
This agreement follows Change's recent launch of Vertexon, a payments platform with host multitenancy and dedicated PaaS platform for Australian and New Zealand clients. Vertexon seamlessly integrates with a businesses' core systems enabling them to easily deliver physical and digital card solutions to their customers as well as offering other features such as Buy Now Pay Later (BNPL), transaction processing and integrated loyalty programmes.
Change is currently being onboarded on to the Mastercard Network to complete testing to onboard customers onto their PaaS platform from Q4 2022.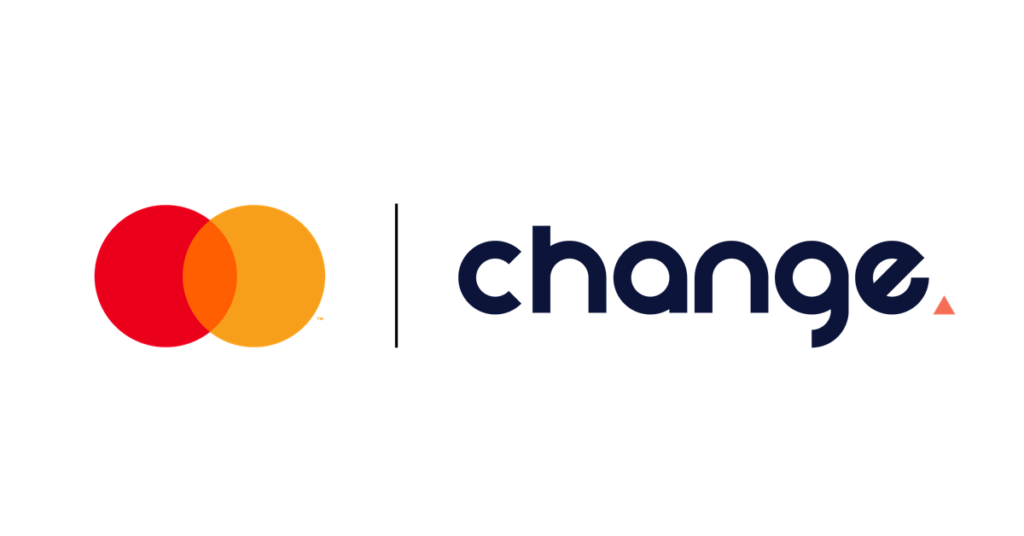 "Our partnership with Mastercard will deliver direct issuing capabilities for our Australian and New Zealand clients, giving them a faster path to market for innovative prepaid and debit card products."
Award winning cloud banking platform Mambu and global payments as a service (PaaS) provider Change Financial (Change), today announced a partnership to deliver market leading digital banking and payment capabilities in Australia and New Zealand.
The partnership will see Change's Vertexon PaaS platform, which enables banks and fintechs to deliver physical and digital card payments and processing, added to Mambu's application programming interface (API)-driven cloud banking platform. With today's customers expecting on-demand access to multiple digital payments and modern banking experiences, Mambu and Change will leverage an ecosystem approach, working together to deliver fast-to-market SaaS solutions to Australian and New Zealand financial institutions. The partnership will allow seamless integration of adding prepaid, debit and credit card and processing capabilities as well as digital card payments like Apple Pay, Google Pay and Samsung Pay to Mambu's platform. Change's solutions include Buy Now Pay Later features for cards and transaction processing for all major schemes, including Mastercard, Visa, Amex, JCB and UnionPay.
Mambu Managing Director Asia Pacific, Myles Bertrand said, "Mambu's partnership with Change strengthens our digital payments capabilities, whilst enabling Change to connect its customers to our market leading cloud-native core banking solution.
Change's product roadmap and focus on the provision of seamless digital payments is a powerful addition to Mambu's composable cloud banking foundation. We see a great deal of synergy in this partnership, and we're excited about the opportunities it will bring to our customers."
Change Chief Product Officer, Vinnie D'Alessandro, said, "The strategic partnership with Mambu supports our growth objectives for the Australian and New Zealand markets. Our card payments and processing technologies are essential for a modern digital banking experience, and our combined solutions with Mambu's composable banking platform will deliver innovative payment and digital banking solutions to our end customers."
Mambu General Manager Australia and New Zealand, Paul Apolony, added "Change is a leading provider in the global payments space, like Mambu they're committed to digital transformation using SaaS solutions and a customer-centric approach. We believe our combined functionalities will enable customers of both organisations to shift to a high-velocity operating model with minimal effort."
Mambu will also be working with Change to make their payment emulation and testing solution, PaySim, available to clients. PaySim allows financial institutions to simulate and test the full payment lifecycle of their systems including load and stress testing as well as ATM, POS and card scheme simulation.
"We look forward to leveraging the synergies this partnership brings to deliver agile and fast to market results for our customers," Mr Apolony concluded.
Mambu is the cloud banking platform where modern financial experiences are built. Launched in 2011 Mambu fast-tracks the design and build of nearly any type of financial offering for banks of all sizes, lenders, fintechs, retailers, telcos and more. Our unique composable approach means that independent components, systems, and connectors can be assembled in any configuration to meet business needs and end user demands. Mambu has 800 employees​ that support 200 customers in over 65 countries – including N26, BancoEstado, OakNorth, Raiffeisen Bank, ABN AMRO, Bank Islam and Orange Bank.
Learn more about Mambu at www.mambu.com
Change Financial (Change) is an experienced global fintech, listed on the Australian Securities Exchange (ASX) providing tailored payment solutions, card issuing and testing to banks and fintechs. Partnering with over 147 clients across 41 countries Change delivers simple, flexible, and fast-to-market payment solutions.
Managing and processing over 16 million credit, debit, and prepaid cards worldwide, Change also provides the default standard for payments testing for many Australian companies, including Australia's domestic card payment service eftpos.
Learn more about Change at www.changefinancial.com
Change Financial was features in Fintech Australia's Five Fintech on Friday along with Kanopi, FirstAML, MyLenda, and Radium Capital
Change Financial (ASX:CCA) partners with fintechs and banks, to provide tailored payment, card issuing, and testing solutions. The global fintech has over 146 clients across 41 countries, managing and processing over 16 million credit, debit, and prepaid cards, delivering flexible and fast-to-market payment solutions. Change's Vertexon provides leading digital and physical card solutions for banks and fintechs. Vertexon makes it simple for clients to launch full featured digital payment experiences to their end consumers fast.
Five of the top ten global payment companies trust Change's PaySim for payment simulation and testing solution, helping them meet the reliability and performance expectations.
https://www.fintechaustralia.org.au/five-fintechs-on-friday-february-4-2022/
Showcasing the features and future development of our Payments as a Service Platform, Change is proud to launch the Vertexon Roadmap.
Senior Vice President of Payment Solutions, Nick Beach, celebrated the release of the roadmap to Change's website. "Our Product and Technology teams have been investing a huge amount of effort into our product roadmap for Vertexon. Now we can clearly show our broad feature set as well as our current future development plans. I'm excited to share the Vertexon Roadmap on our new website for our Payments as a Service offerings for Oceania, Southeast Asia, LATAM and North America. "
Chief Product Officer, Vinnie D'Alessandro, explains the importance of Change publishing its product roadmaps. "With the release of the Vertexon Roadmap, we now have complete transparency around the Change product strategy. Vertexon offers a wide range of card issuing and transaction processing capability and it can be difficult to articulate just how many features we can offer our clients. The Vertexon Roadmap gives us an elegant method of representing the power of our Payments as a Service platform and our upcoming features.
The roadmaps will be regularly updated as features are released, and new items are added to the development pipeline.
The Vertexon Roadmap is available on the Change website, along side our PaySim Roadmap for the payment testing solutions.
The launch of payments platform Vertexton is a critical milestone as Change Financial looks to grow not only in Oceania, but also in crucial markets like the US.
Global fintech, Change Financial (ASX:CCA), is set to further accelerate its recurring revenue base after launching its payments platform, Vertexon.
Vertexon is Change's new Payments as a Service (PaaS) offering, which provides quick-to-market card and payments solutions to banks and fintechs around the world.
The software integrates seamlessly with the clients' core systems, and is able to deliver both physical and digital card solutions, as well other features such as Buy Now Pay Later (BNPL).
The Vertexon SaaS platform is today being launched on Amazon Web Services (AWS) in Sydney, to service banks and fintechs across the Oceania region.
In addition to SaaS, Vertexon offers full support for digital and physical card issuing, and is currently supporting over 16 million cards across the US, Latin America, Southeast Asia and Oceania.
"This market leading technology simplifies the payments experience, helping to lower the barriers of entry for new payment products," commented Change CEO, Alastair Wilkie.
"It delivers a fast-to-market solution that gets digital and physical cards into consumers' hands.
"Vertexon will be a key driver as we grow our annual recurring revenue."
Vertexon SaaS offering
Vertexon is accelerating growth and scalability for banks and fintech clients around the world by providing card and payments solutions.
Through the unifying of cards, payments and processing technologies, the platform effectively delivers a modern digital solution for prepaid, debit and credit cards.
It supports transactions processing by major card schemes including Mastercard and VISA, CB, UnionPay and AMEX.
It also supports core banking interfaces and loyalty programmes, integrated by APIs.
With the launch of Vertexon, Phase 2 of the platform project has now been delivered on schedule and within budget.
BDO Unibank, the largest bank in the Philippines, recently upgraded its card platform to the latest version of Vertexon, which includes new BNPL features.
The BDO's Credit Card Systems team said the new version added expanded features and carried over bespoke business functions that could potentially give the bank market leadership.
The multi-tenancy design of the platform is indeed highly scalable, with future growth expected in multiple geographic markets.
The platform's seamless integration also enables it to be easily implemented in any location worldwide in just a matter of days.
Change chief product officer, Vinnie D'Alessandro, said: "We started the build phase of our SaaS platform in April this year, and to have launched our customer ready platform on schedule and within budget has been a huge achievement for our business and clients."
D'Alessandro added that the cloud architecture can be deployed into new regions in days, showcasing Change's extensive payments and technical expertise.
The company is now working with existing and new Vertexon clients to establish their PaaS solutions, as Change grows its sales pipeline further into FY22.
CCA is a global fintech company with a technology that provides the critical infrastructure that connects existing licensed banks with modern API-driven brands, such as other fintechs.
Its platform currently manages and processes more than 16 million virtual, credit, debit and prepaid cards worldwide, serving 136 clients in 36 countries.
https://stockhead.com.au/tech/change-financial-launches-payments-platform-vertexon-to-grow-recurring-revenue-base/
This article was developed in collaboration with Change Financial, a Stockhead advertiser at the time of publishing.
The company has successfully executed on Phase One of its growth strategy.
ASX fintech Change Financial (ASX:CCA) is laying the framework for long-term growth in the multi trillion dollar global payments market.
The company provided a market update for investors this morning, confirming it's completed Phase One – product integration – of a three-phase strategy set out by CEO Alistair Wilkie and the CCA executive team.
The company will now focus on Phase Two — building out the Customer Ready Platform for its combined product offering, scheduled for delivery later this year.
While CCA's short-term operations and revenue channels won't be affected by the updated rollout, the moves are part of a broader strategy to accelerate growth and capture more of what is now a global market opportunity.
Phase One
The initial phase of the strategy was focused on CCA's technology suite, which required the integration of tech products following last year's acquisition of Wirecard's Australian and New Zealand assets.
In its technology update this morning, Change said it has established a cloud network and installed the new payments management platform.
The system has been developed with an API gateway that provides automated links between the payments management platform with CCA's certified processing platform and mobile apps – all of which operates with encrypted software and advanced security settings.
The completion of Phase One "gives Change a platform to demonstrate its new capability to customers, and accelerates the sales and business development cycle", CCA said.
In addition, the company "is already in discussions with a number of banks about bringing their technology into the cloud and onto Change's BaaS Platform".
BNPL disruptor
A feature of CCA's advanced technology suite is that it's now positioned to offer a BNPL service that's materially differentiated from other players in the market.
Traditional BNPL providers still require direct connections to the POS (point of sale) systems operated by merchants.
However, CCA's InstallPay platform capability allows payments to be split directly to customer debit, prepaid and credit cards.
The key advantage of the platform is that banks and FinTechs can offer BNPL services, as opposed to partnering with a third-party providers and keep their customer relationships.
"It allows them to offer BNPL under their own brand, putting them back in power of the customer relationship therefore increasing engagement with their end customers," CCA said.
The company said its unique tech advantage in the marketplace has the capacity to be "hugely disruptive to incumbent BNPL players".
It lowers barriers to entry and provides market access to any bank or fintech that offers prepaid, debit or credit cards.
Effectively, InstallPay gives merchant clients a customisable interface around fees charged and the number of instalments.
"The functionality is live in all markets globally, and Change has a number of large clients in Latin America and Asia using the product, including one of south-east Asia's largest banks," CCA said.
Looking ahead
With its multi-phase growth strategy on track and a disruptive BNPL platform live in the market, Change has also engaged a global payments advisory team to assist in identifying key opportunities in the rapidly growing global payments market.
The company has conducted an initial market assessment and "concluded the global need for its Platform solution".
Research from McKinsey shows payments services generated revenue of almost $US2 trillion last year.
In that context, Change is now moving towards Phase 2 and 3 of its strategy to drive growth across its global client base, where it already serves 125 customers in 36 countries.
Phase 2 — the Customer Ready Platform – is due for completion in the second half of this year Phase 3 – Advanced Platform Features – scheduled for delivery by 2022.
"Combining the two platforms (certified processing platform and payments management platform) together and leveraging both the company's existing technology and the recently acquired will accelerate Change's product development by approximately 24 months," CCA said.
https://stockhead.com.au/tech/change-financial-accelerates-strategic-growth-pathway-with-hugely-disruptive-bnpl-platform/